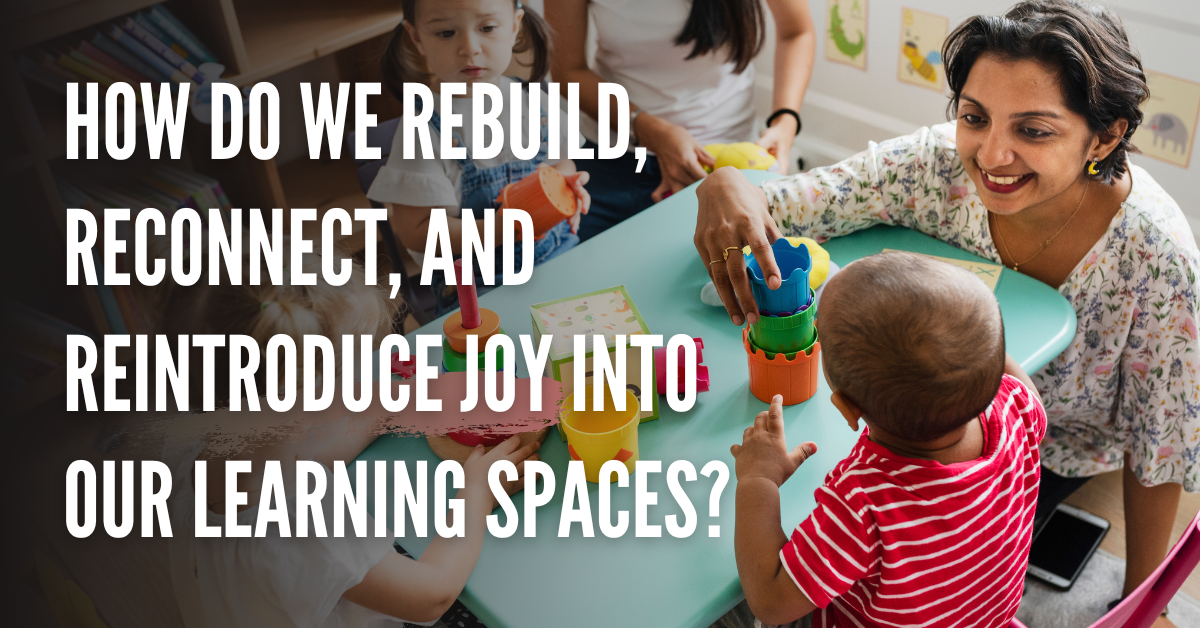 We hear it all the time, and particularly in the last few years, that teachers are looking for ways to infuse or reclaim a spirit of joy in their classrooms. Where classrooms were once a space centered around community, collaboration, independence and curiosity, the inevitable shifts in education since the onset of Covid-19 stripped much of that away. So, how do we rebuild, reconnect, and reintroduce joy into our learning spaces?
We've gathered up a few of our most practical resources to help you start the year off creating genuine connection and deepening learning in your classroom, from day one. We invite you to reimagine how you set up your classroom space, set new routines and rituals, and explore new classroom resources to help build community. And if you need a little help, these resources will show you that the classroom of your dreams is well within your reach.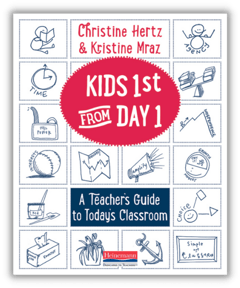 Discover how to create the classroom of your dreams.
Kids First from Day One strengthens and deepens the connections between your love of working with kids, your desire to impact their lives, and your teaching practice. It shares:
plans for designing beautiful classroom spaces that burst with the fun of learning
positive language and classroom routines that reduce disruptive behavior—without rewards and consequences
suggestions for matching students' needs to high-impact teaching structures
a treasury of "teacher stuff" such as quick guides for challenging behavior, small-group planning grids, and parent letters
links to videos that model impactful teacher moves.
Take charge of your teacher growth and craft your own professional learning journey.
The Joyful Teacher provides a structure to help K–12 teachers across all content areas reflect on their professional development needs, set goals that work, and access practical strategies that will help them meet those goals. Learn how to:
grow and protect your own happiness (and sanity) as a teacher
create an organized and student-friendly environment
establish routines and rituals
help students be more independent and take ownership of their education
refine formative and summative assessment practices.
The goals and strategies are organized in a progression to set teachers up for the most success and highest impact. Coaches and administrators will also find numerous ways to support the teachers they work with and help them feel and be effective.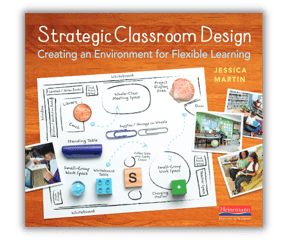 How you design your classroom matters.
Imagine each aspect of your classroom environment fine-tuned to meet the needs of your students. In Strategic Classroom Design, Jessica Martin explains how to get started. The book explores how carefully designed classrooms lead to greater engagement and learning. You will find:
classroom setups that cultivate curiosity, belonging, and academic growth
design elements that make the greatest impact on teaching and learning
routines that help students move, transition, and interact in ways that maximize learning and minimize distraction
budget-friendly ideas for reorganizing your classroom.
How to find classroom resources that work for you and your students.
The Right Tools lays out a path that teachers and administrators can use to make informed decisions about what resources and practices they need for the students they teach. Rather than telling you what to buy or use, you will find tools and guidance to help you to make that decision as you:
identify what you and your students need
match resources with your goals for your students
use the resource with a focus on your students
assess how well the resource is working
adjust how you are using the resource as necessary
utilize one of the most powerful resources available to you as a teacher—your colleagues.
Resources are only a piece of your teaching, alongside knowledge of best practices, and a deep understanding of your students. Yet each of these pieces can have powerful effects. By finding and using resources that are well matched to your students and their academic goals, you can keep working to help students reach their full potential.
Browse more resources by subtopic (assessment, differentiated Instruction, inquiry) or grade level at Heinemann.com.