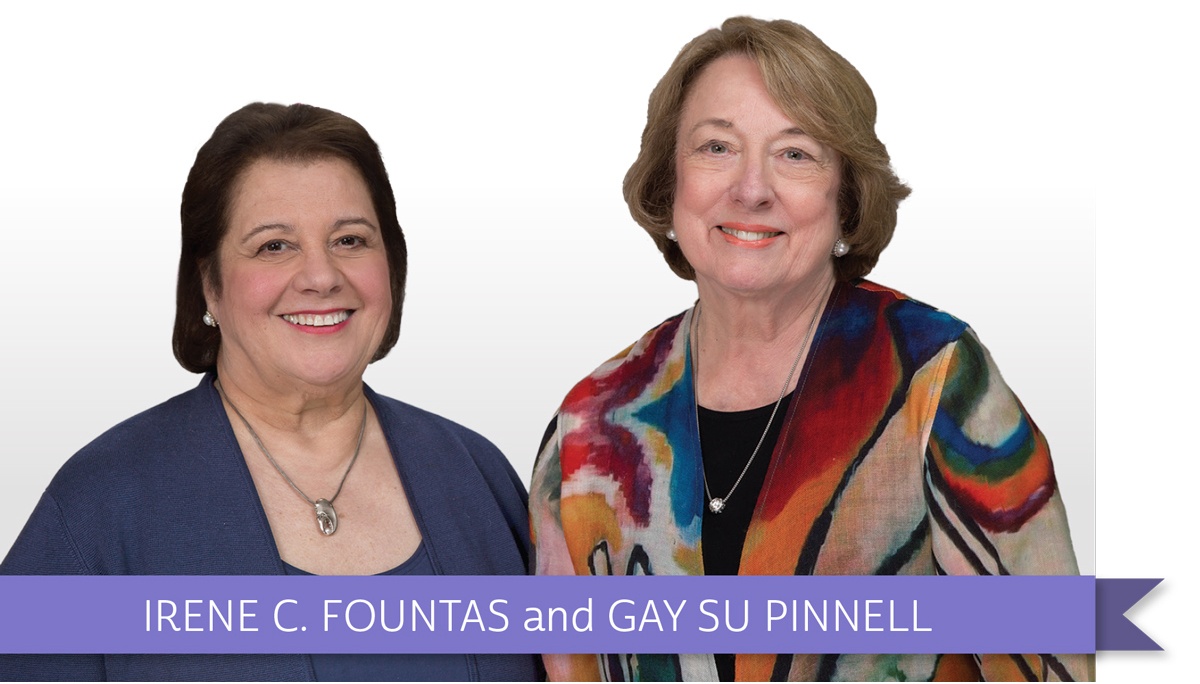 We are so pleased to announce that Heinemann authors Irene C. Fountas and Gay Su Pinnell have been named the first recipients of the International Literacy Association's Diane Lapp & James Flood Professional Collaborator Award. The award was presented at the Literacy Leaders Awards Ceremony, which took place Sunday evening at ILA's 2018 Conference in Austin, Texas.
The ILA Diane Lapp & James Flood Professional Collaborator Award recognizes an ongoing professional collaboration between two or more people who regularly contribute to the professional knowledge base of literacy educators.
"Heinemann has been the proud publisher of Fountas and Pinnell's groundbreaking work for more than two decades," said Vicki Boyd, EVP and General Manager, Heinemann. "We offer our sincere congratulations and join ILA in recognizing the truly amazing work that has grown out of their partnership. Because of Fountas and Pinnell's decades-long professional collaboration, educators have had the resources and professional learning tools to ensure that children across the world have the opportunity to live literate lives."
Fountas and Pinnell's collective and comprehensive literacy work includes a cohesive classroom literacy system (Fountas & Pinnell Classroom™), an intervention system (Leveled Literacy Intervention), an assessment system (Benchmark Assessment System), an extensive professional book base, and professional learning opportunities.
To learn more about Fountas & Pinnell Literacy™, please
visit
www.fountasandpinnell.com
.