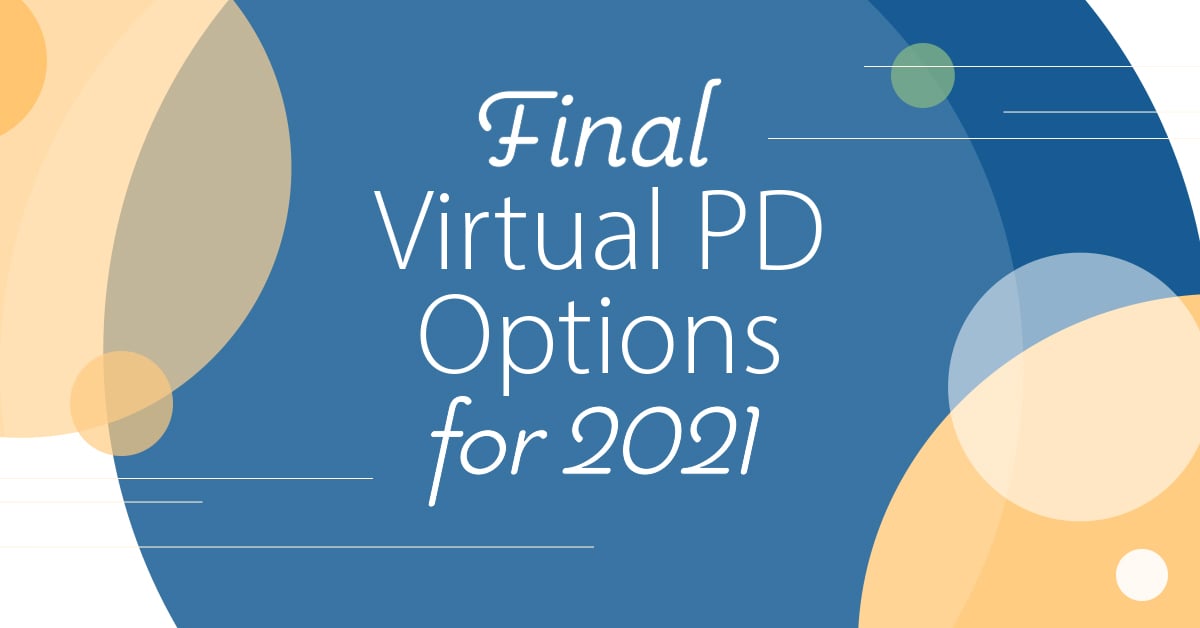 If you're hoping to attend some virtual PD this year to lift your practice—and your spirits—we have many options for you! However, we know that decision fatigue is real and too many choices can be overwhelming.
Below are the remaining webinar series, mini-, half-, and full-day workshops of 2021, grouped by theme, to help you find exactly what you need. And of course, we have more in store for 2022!
Reading and Writing Workshop
Hannah Schneewind & Jennifer Scoggin present:

Trusting Readers: Connecting Identity, Instruction, and Independent Reading

12/13/2021

6-7:30pm ET
Social Justice and Literacy
Aeriale Johnson presents:

Centering Love and Freedom in the K-3 Literacy Classroom: A Deep Dive Into Pedagogy and Practice

12/11/21

10am-1:00pm ET
Middle and High School
Kelly Gallagher & Penny Kittle present:

Teaching the Essay as an Art Form

12/2, 12/9, 12/16/2021

(Join us in progress! Sessions archived.)

5:45-7pm ET
Questions? You can email us at workshops@heinemann.com, send us at DM on Twitter @HeinemannPD or through our Heinemann Publishing Facebook page.