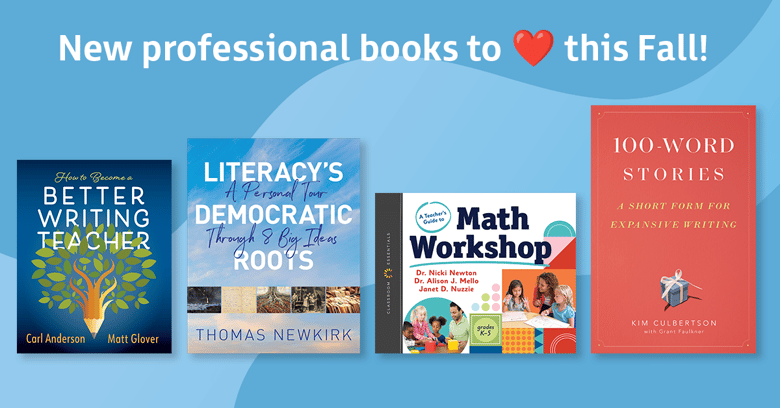 Get free shipping* when you order by 10/31/23 with code "BETTER"!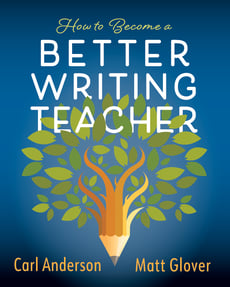 If you'd love to make improvements to your writing instruction this year, Carl Anderson and Matt Glover support your efforts with 50 action steps you can take in How to Become a Better Writing Teacher. They also feature abundant classroom videos and online resources to help you meet your teaching and learning goals.
Need a step-by-step guide to implementing a Math Workshop this year? New in the Classroom Essentials Series, A Teacher's Guide to Math Workshop by Nicki Newton, Alison Mello, and Janet Nuzzi provides a research-based, foundational resource for launching math workshop with any math curriculum.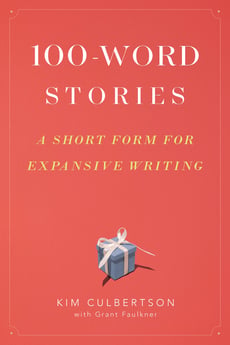 Bestselling YA novelist Kim Culbertson shows secondary teachers how to use the power of the 100-word story to expand students' writing skills. 100-Word Stories, co-written with NWP's Grant Faulkner, shares mentor texts, lessons, and prompts to help you meet your goals for writing instruction. Also, check out Kim Culbertson's one-day professional learning event to be held November 2, 2023: The Power of the 100-Word Story: A Blueprint to Transform the Way Students Approach Writing.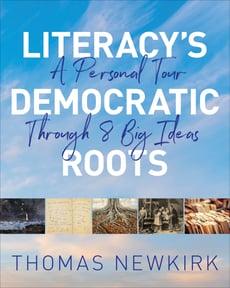 For pure inspiration, renewed energy, and a reminder of why we teach, Literacy's Democratic Roots by Tom Newkirk is a must-read. Tom explores 8 "big idea" practices in literacy instruction, their origins, and their importance to promoting inclusive values moving forward.
*Discount applies to above four titles only.