The Common Core has brought close reading to the forefront in discussions of literacy education. Drawing on their professional expertise and their in-depth knowledge of the CCSS, Heinemann authors have developed practical resources that address the rigorous demands of close reading without sacrificing engagement, student independence, or the joy of reading. We are going to spend some time taking a closer look at each of these authors and resources and how they can help you in your classroom.

"Love brings us in close, leads us to study the details of a thing, and asks us to return again and again. In Falling in Love with Close Reading, we argue that teaching readers to look at texts closely–by showing them how one word, one scene, or one idea matters–is an opportunity to extend a love affair with reading."
–Chris Lehman and Kate Roberts

You and your students will fall for close reading. In Falling in Love with Close Reading: Lessons for Analyzing Texts–And Life, authors Christopher Lehman and Kate Roberts lay out practical, engaging lessons that not only guide students to independence in reading texts closely but also help them transfer this critical, analytical skill to media and even the lives they lead. You'll empower students to not only analyze texts but to admire the craft of a beloved book, study favorite songs and videogames, and challenge peers in evidence-based discussions.
Chris and Kate love close reading and it shows. They held a 7-week Close Reading Blog-a-thon that included posts each week from both Chris and Kate. They then opened the conversation to other educators, and the response was amazing. With posts ranging from close reading in primary grades, to opportunities for close reading beyond a written text, to tools for supporting students and educators with close reading, the archive is an amazing resource. Check out the full series here!
Chris and Kate traveled to Lisle, Illinois recently to spend the day with educators facilitating a workshop for their book. They captured a snapshot of the conversations from the workshop and beyond on Twitter here.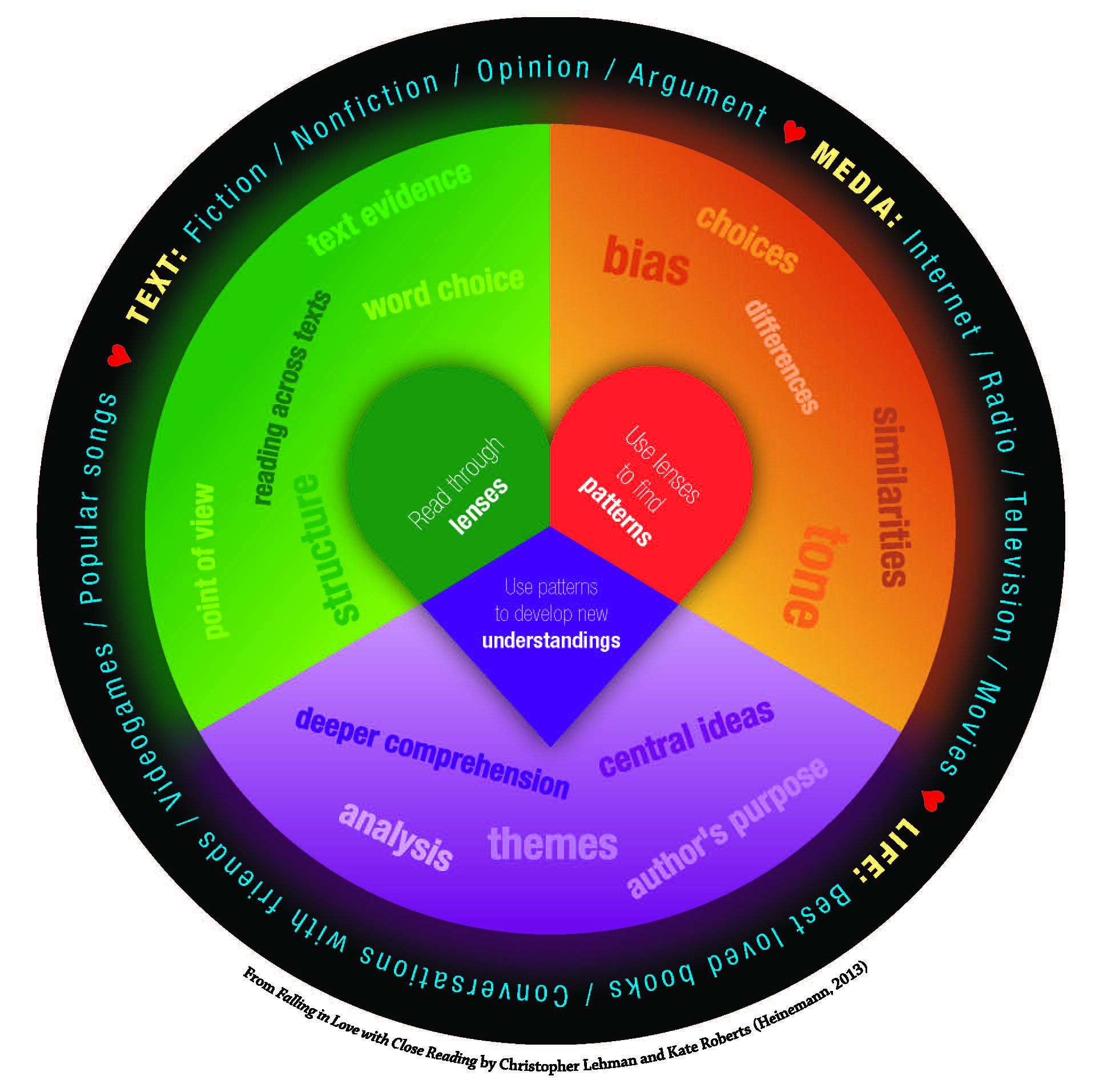 Discover that the benefits and joy of close reading don't have to stop at the page's edge. Read Falling in Love with Close Reading and find out why Donalyn Miller called it "Simple. Effective. Adaptable. Brilliant."
Follow the Falling in Love with Close Reading conversation on Twitter at #FILWCloseReading.
Connect with Chris and Kate online!
Don't forget to use code LOVE15 for special Valentine's savings on your favorite Heinemann professional books through February 20!