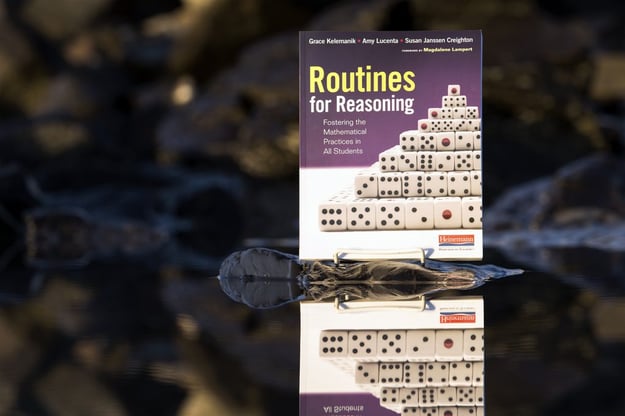 Imagine having a set of routines focused not on classroom management, but on helping students develop their mathematical thinking skills. Routines for Reasoning provides expert guidance for harnessing the power of classroom-tested instructional routines to support every learner in developing mathematical thinking and problem solving skills.
---
In today's clip, Grace Kelemanik and Amy Lucenta, two of the Routines for Reasoning coauthors, talk about how instructional routines can be a support for both teachers and learners in the classroom. You'll hear them discuss:
how routines can simplify and unclutter mathematical thinking for students

how instructional routines let teachers focus more on student thinking and learning

the way instructional routines support English learners and students with learning disabilities
Click here to read a sample chapter from Routines for Reasoning.
---
Gr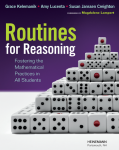 ace Kelemanik has more than 30 years of mathematics education experience. A frequent presenter at national conferences, her work focuses on urban education, special populations, and teacher training. Amy Lucenta has extensive K–12 mathematics experience with all students, including a focus on special populations. She is a frequent professional development provider who helps teachers implement the Standards for Mathematical Practice. Susan Janssen Creighton is a senior mathematics associate at Education Development Center (EDC) in Massachusetts. She has a particular focus on developing mathematics curriculum and teacher professional development.