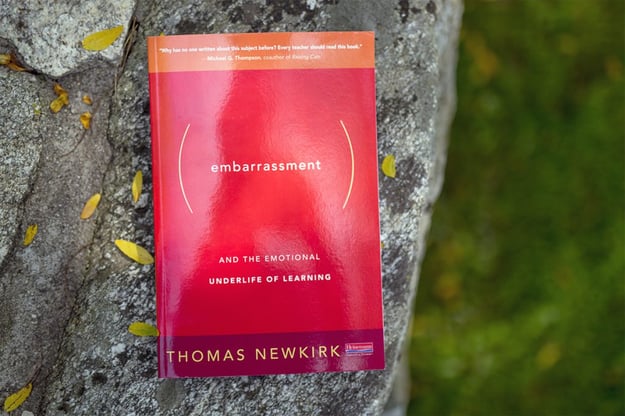 In his latest book, Embarrassment, And The Emotional Undelife of Learning, Tom Newkirk digs into the roots of what inhibits us as learners in and out of the classroom and offers strategies and practices that help kids and teachers alike develop a more resilient approach to embarrassment. Tom says "I contend that if we can take on a topic like embarrassment and shame, we can come to a richer, more honest, more enabling sense of who we are and what we can do." The following is adapted from Tom's chapter on shame in the math classroom.
♦ ♦ ♦
When I mentioned the title of the chapter, "Math Shame," to a fellow editor, she replied, "Actually I feel no shame at all. I'm just not good at math and I'm fine with that."
There is probably no other required subject area, that we so regularly divide into the haves and have-nots—the ones good at math and then the rest of us. Math class is the motherland of the fixed mindset. For most of us, math never becomes a language, something that we can be fluent in. I suspect that for proficient math students equations must feel like sentences, as if there is a ready and seemingly natural syntax at their disposal.
Students may feel anxiety when the dial is turned to pure mathematical formulation too soon. And it occurs when the goal, always, is getting the exact right answer— when a good approximation will do.
Thanks for reporting a problem. We'll attach technical data about this session to help us figure out the issue. Which of these best describes the problem?
Any other details or context?
message
As difficulty becomes an identity we move from "I have trouble converting fractions" to "I'm not good at math." And identities, once formed, are hard to change, even when they are not working for us.
If we were to identify the roots of math shame, invitations to believe "I am not a math person," these might be some of them:
Pace: More than any ther subject, math is cumulative, one concept building on another. Consequently, it is easier, and dangerous, to fall behind.
Mystification: Just as for years writing was seen as a pure talent, with the messy process of composing obscured, I believe many students see math ability as a sort of gift.
Abstraction: As students move through the grades, math seems increas­ingly a formal, abstract system, unrelated to their life experiences.
Time: Particularly in testing situations, deliberateness is penalized. If we are really interested in persistence and grit, we need to allow time to stay with a problem.
Helplessness: In reading instruction one of the key concepts is "repair." If you have misread something, or experienced a difficulty, you have strategies to right yourself. We need more of this in math instruction
Entrapment: In the criminal system, entrapment is a strategy to induce someone to commit a crime. In math it looks something like this: That feeling like the test maker is hostile, cunning, trying to make us fail.
Isolation: Many math classes, particularly at the high school level, are built on homework, usually done in isolation, away from any more knowledge­able practitioner.
♦ ♦ ♦
Of course, feelings of shame and self-doubt are not exclusive to the math classroom. In Embarrassment, Tom Newkirk opens up a conversation about the unspoken emotions that keep us all from being our best learners, teachers, selves, and points toward solutions. In Tom's words:
So let's do battle. Let's name and identify the enemy that can haunt our days, disturb our sleep, put barriers up to learning, and drain joy from our lives—and maybe we can also learn how to rearrange some things in our own head so that we can be more generous toward ourselves.
♦ ♦ ♦
---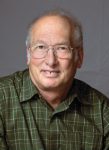 Thomas Newkirk is the author of numerous Heinemann titles, including Minds Made for Stories, The Art of Slow Reading, The Performance of Self in Student Writing (winner of the NCTE's David H. Russell Award), and Misreading Masculinity. For almost three decades, Tom taught writing at the University of New Hampshire where he founded the New Hampshire Literacy Institutes, a summer program for teachers. In addition to working as a teacher, writer, and editor, he has served as the chair of his local school board.