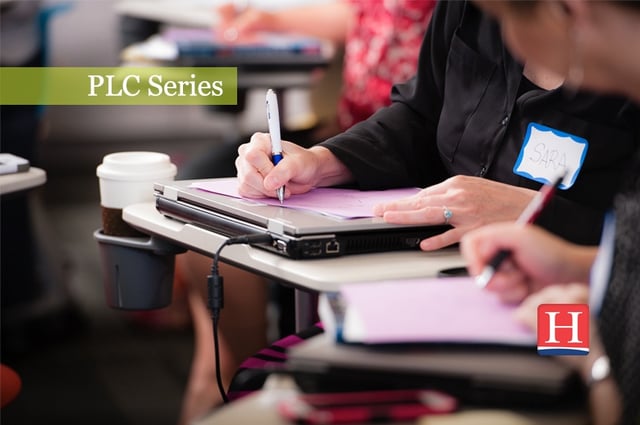 This month we look at ways to infuse concepts of community in the math classroom to support confidence and participation.
♦ ♦ ♦ ♦
by Jaclyn Karabinas

Connect
Visualize your experiences as either a teacher or student in a mathematics classroom. What are the first memories or thoughts to appear in your mind?



Consider
Concepts of inclusivity, community, trust, and risk-taking are frequently the subject of our conversations about literacy practices. But what is the role of these concepts in the context of confidence and success in the mathematics classroom?

Our guiding question for this work today is: How can we transfer what we know to be true about a student's sense of belongingness to increase confidence and community in the mathematics classroom?


Educate
In her new book, Motivated: Designing Math Classrooms Where Students Want to Join In, author Ilana Seidel Horn outlines the features her research has shown to create a motivational classroom.
One of those features? Belongingness. You can read more about all 5 features here, but below is how she describes belongingness in the context of a classroom:
"Belongingness refers to people's innate need to establish close relationships with others. Students who slink down into their desks, doing everything physically possible to make themselves disappear, communicate with their body language that they do not feel like they belong. In contrast, when students experience frequent, pleasant interactions with others or feel that those around them are concerned for their well-being, they feel like they belong. Teachers can foster a sense of belongingness by encouraging and modeling an environment of mutual respect."
Take some time to read more deeply about this idea of fostering belongingness in the math classroom in this short piece linked here (adapted from her book).

Reflect
What were your initial reactions when reading her suggestions for a belongingness audit or the careful considerations of students' identities when planning for engagement through participation in the math classroom? Talk about these reactions with a colleague so you can benefit from multiple perspectives on this topic.

Practice
Watch this short clip of students discussing a fraction multiplication scenario involving finding what fraction of a cake had both pink frosting and sprinkles.

If you can view this clip with a colleague or a team, spend some time discussing the following question after you finish: What routines and community expectations are likely present (and continually fostered) in this classroom that supports the kind of scene you just viewed?

Extend
Think about a time block in your classroom (reading workshop, morning meeting) during which you observe a strong flow, a good connection among students and yourself, and describe what kind of work made this possible. If you don't have this experience yet to draw upon, talk with an administrator about visiting a classroom that encompasses this kind of flow.
https://blog.heinemann.com/podcast-motivated-ilana-horn

Refine
Watch this video with Cathy Fosnot, author of Contexts for Learning Mathematics, to further refine your thinking about the role of community in the math classroom.

Act
Use your working answer to the guiding question to help form your next step: How can we transfer what we know to be true about a student's sense of belongingness to increase confidence and community in the mathematics classroom?
Perhaps your first step is to restructure how you begin or end class to enhance the community, or maybe you open student mathematical explanations and arguments to a wider audience. Find something you have observed to be successful in another learning setting and see how you can apply it to contexts of engaging in mathematics.
>>>For Further Reading:
♦ ♦ ♦ ♦
Looking for more PD?
Online: We have lots of upcoming webinar series with Allison Marchetti and Rebekah O'Dell, Kristine Mraz and Christine Hertz, and yet another with Patty Vitale-Reilly and Lisa Eickholdt. Find out more here!
Off-Site: Join authors such as Chris Lehman and Kate Roberts, Sue O'Connell, Kristi Mraz, and more in a One-Day Workshop! Get the full schedule by clicking here.
On-Site: Heinemann's Speakers & Consulting Authors are trusted experts in how to create successful classroom and school environments based on respect, collaboration, empathy, and positivity. Find out more by clicking here!