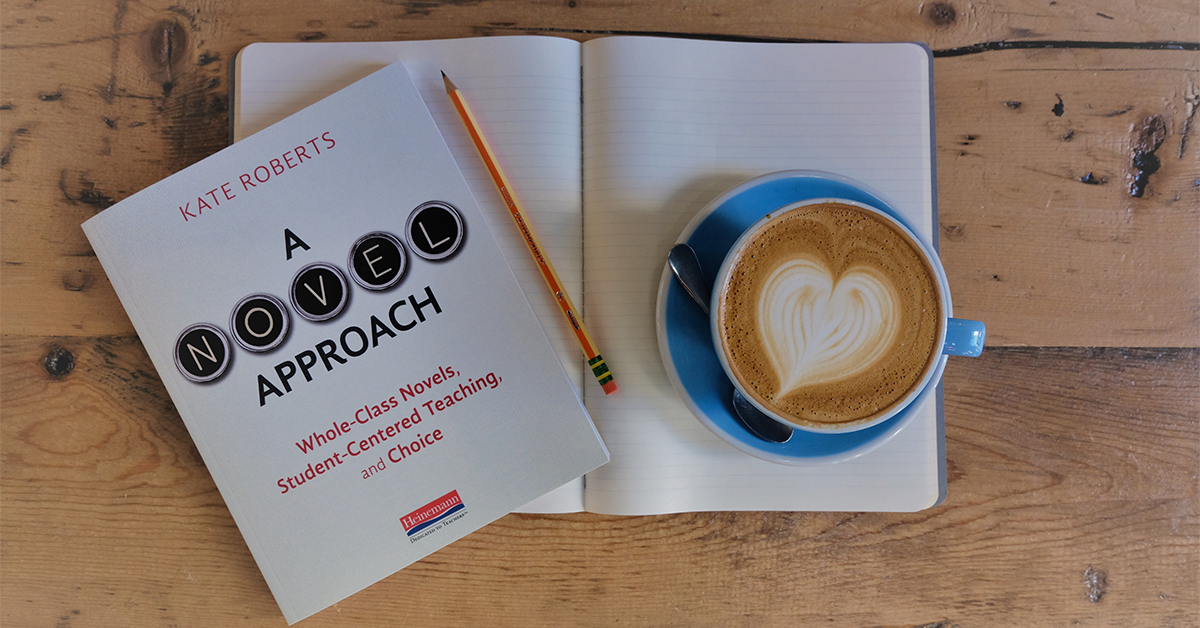 Skills are what make a reader, just as skills are what make a cook. Trying out those skills on a rich, profound example of literature can be a transformative experience for kids, especially when they are able to practice reading such a text deeply and independently with explicit instruction around how to do it better. To become better at something, you need to do it yourself. A lot. Over and over. Badly at first, perhaps, then with subtle improvements over time.
Reading skills, the generalized names for the things that readers commonly do, move from the more literal work of understanding words (being able to retell and summarize and read with some fluency) to inferential work (reading between the lines, making connections, synthesizing, and predicting thoughtfully). A few common reading skills are
monitoring for sense
fluency
inferring
synthesizing
interpreting
analyzing craft
To practice reading skills either as a student or a teacher, you can download the skills and strategies bookmarks that accompany A Novel Approach by Kate Roberts. Each set is available for free download and filled with steps that readers can take with them in whatever text they're currently reading.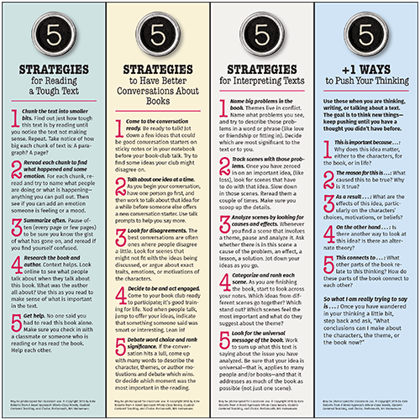 A Novel Approach student bookmarks offer readers on-the-spot guidelines for growing their comprehension that they can keep in whatever text they are currently reading. Each overarching strategy has five different steps a student can try out to find what best suits them.
Click the image to the left to download and print out book marks for your students! Available in black and white here.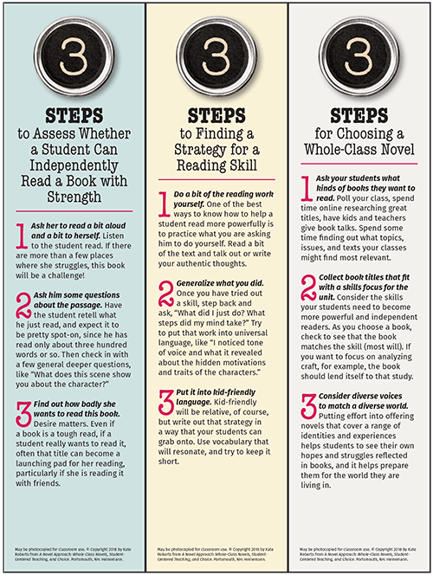 A Novel Approach teacher bookmarks offer the same in-the-moment guidance geared for teachers helping students by assessing whether a student can read independently with strength, finding a strategy for a particular reading skill, or choosing a suitable whole-class novel. Keep them in a book you are reading with your students, or in a personal book to challenge your thinking!
Click the image to the right to download and print your own bookmarks. Available in black and white here.
With the ultimate goal of helping readers get better at reading independently, we lean in to focus on the skills that propel students to make discoveries about the content on their own. If you have been steeped in skills and strategies instruction, if you have studied workshop teaching or reading instruction, then the language around reading skills is likely right at your fingertips.
…
Learn more about A Novel Approach at Heinemann.com
---
Follow us on Instagram @heinemannpub to stay up to date on the latest books, your favorite authors, and upcoming events!
---
Kate Roberts is a national literacy consultant, author, and popular keynote speaker. She taught reading and writing in Brooklyn, NY and worked as a literacy coach before joining the Teachers College Reading and Writing Project in 2005, where she worked as a Lead Staff Developer for 11 years. Kate is the co-author (with Christopher Lehman) of the popular Falling in Love with Close Reading, and of DIY Literacy (with Maggie Beattie Roberts), along with two Heinemann Unit of Study books on Literary Essay. Her work with students across the country has led to her belief that all kids can be insightful, academic thinkers when the work is demystified, broken down and made engaging. To this end, Kate has worked nationally and internationally to help teachers, schools, and districts develop and implement strong teaching practices and curriculum. Read more on her blog, Indent, and follow her on Twitter @teachkate