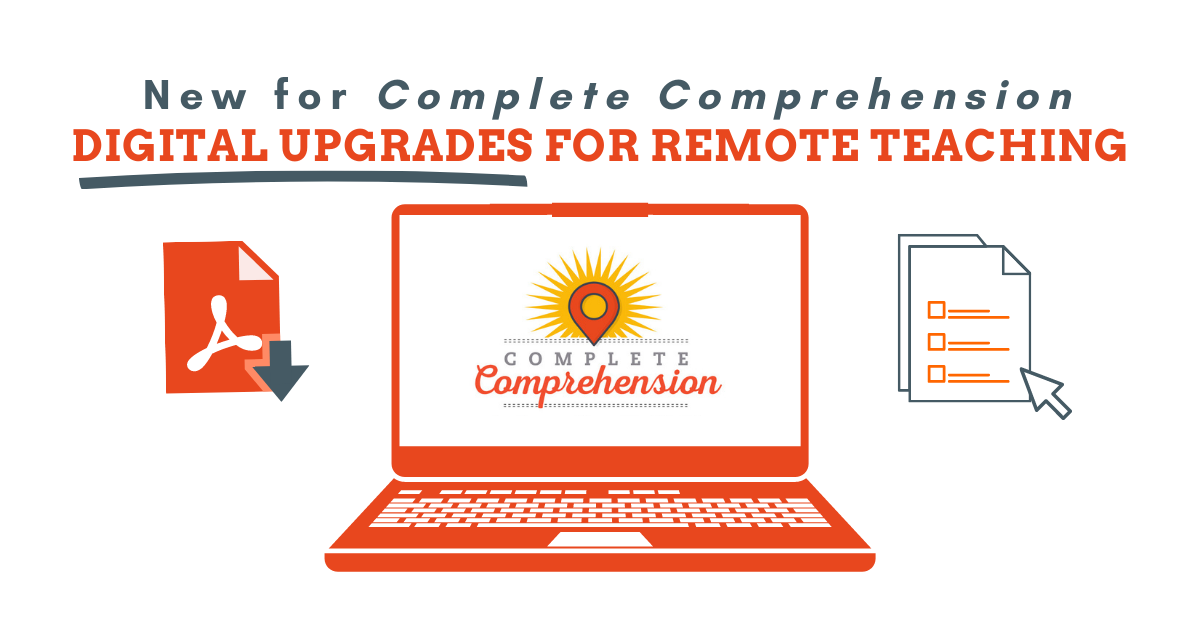 Good News! Heinemann has made upgrades to the Online Resources of Complete Comprehension that will improve its use in remote teaching and learning environments.
To view the upgrades, registered users should log into their accounts on Heinemann.com.

Every student response form is now a fillable PDF, allowing readers to write responses directly into the form and save it to any learning platform that accepts PDFs. These include thirty forms per kit:
Response forms for each of the 28 titles

Reading log

"What Can I Work on as a Writer?" self-assessment form
Every teaching form is also now a fillable PDF, allowing you to archive your evaluations and teaching notes. These include 31 forms per kit:
Planning forms for each of the 28 titles
Planning Your Week
Class Profile
Note-taking Forms
eBook versions of the ASSESS, EVALUATE, and TEACH guides are available online for those teachers whose physical copies are not currently accessible.
• • •

For additional resources visit the Complete Comprehension product page.

Not sure how to access your online resources? This blog will help.

For technical support, click below and fill out the online form.


We hope that these upgrades help support your use of Complete Comprehension this fall.