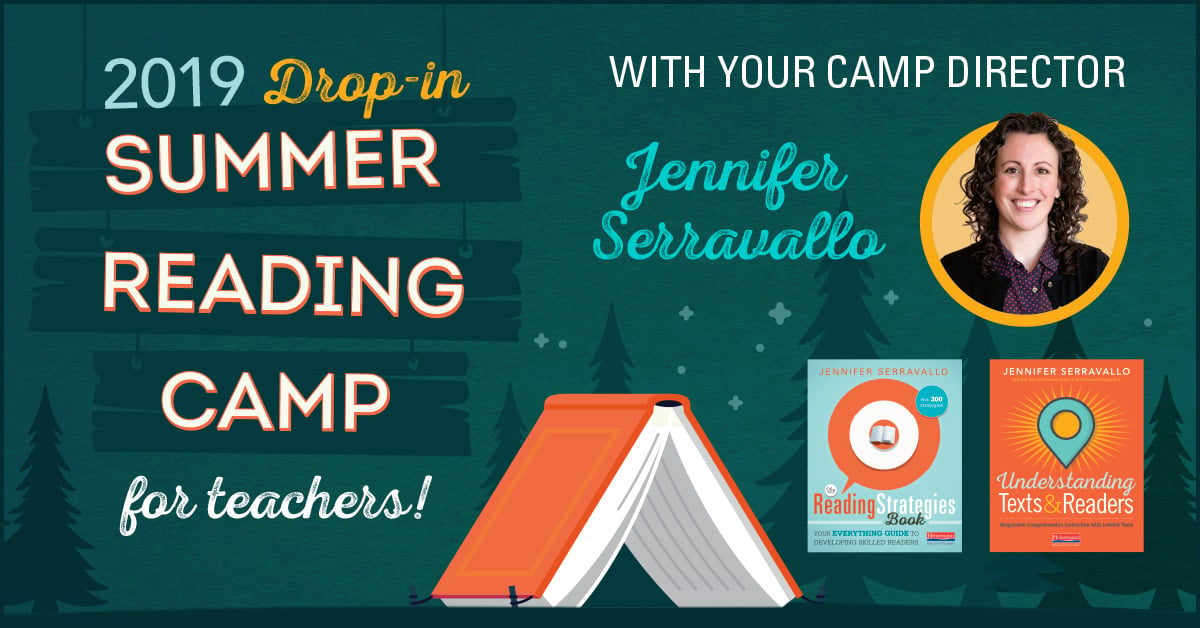 This year, you're invited back to camp! After such great response to last year's Summer Writing Camp, we're so excited to launch 2019's Summer Reading Camp, led by Jennifer Serravallo. All you'll need to pack is a fiction book of your choice (Jen will be doing a Facebook Live soon to offer some recommendations). Then, tune in each day to the Reading and Writing Strategies Community Facebook Group where Jen will guide you through some strategies to deepen your own reading and get you thinking about how to get your students thinking more deeply about their books come fall. If you miss the live broadcast, the video will be available in the group. Jen will invite everyone to join in the comments thread to interact based on prompts and discussion questions.
Not a member of the Reading and Writing Strategies Community Facebook Group?
In this summer reading camp, you'll have the opportunity to try out some of the reading strategies from The Reading Strategies Book and experience first-hand how the strategies work in conjunction with Understanding Texts and Readers.
Summer Reading Camp will run July 29th—August 2nd. We know summer is a busy time for everyone, so rest assured all videos and activities will be available in the group even after camp has concluded.

Want more details? Join us in the Facebook group on July 18th between 12:00 and 12:15 EST for a live event where Jen will give you more camp details and answer some of your camp questions.
See you at camp!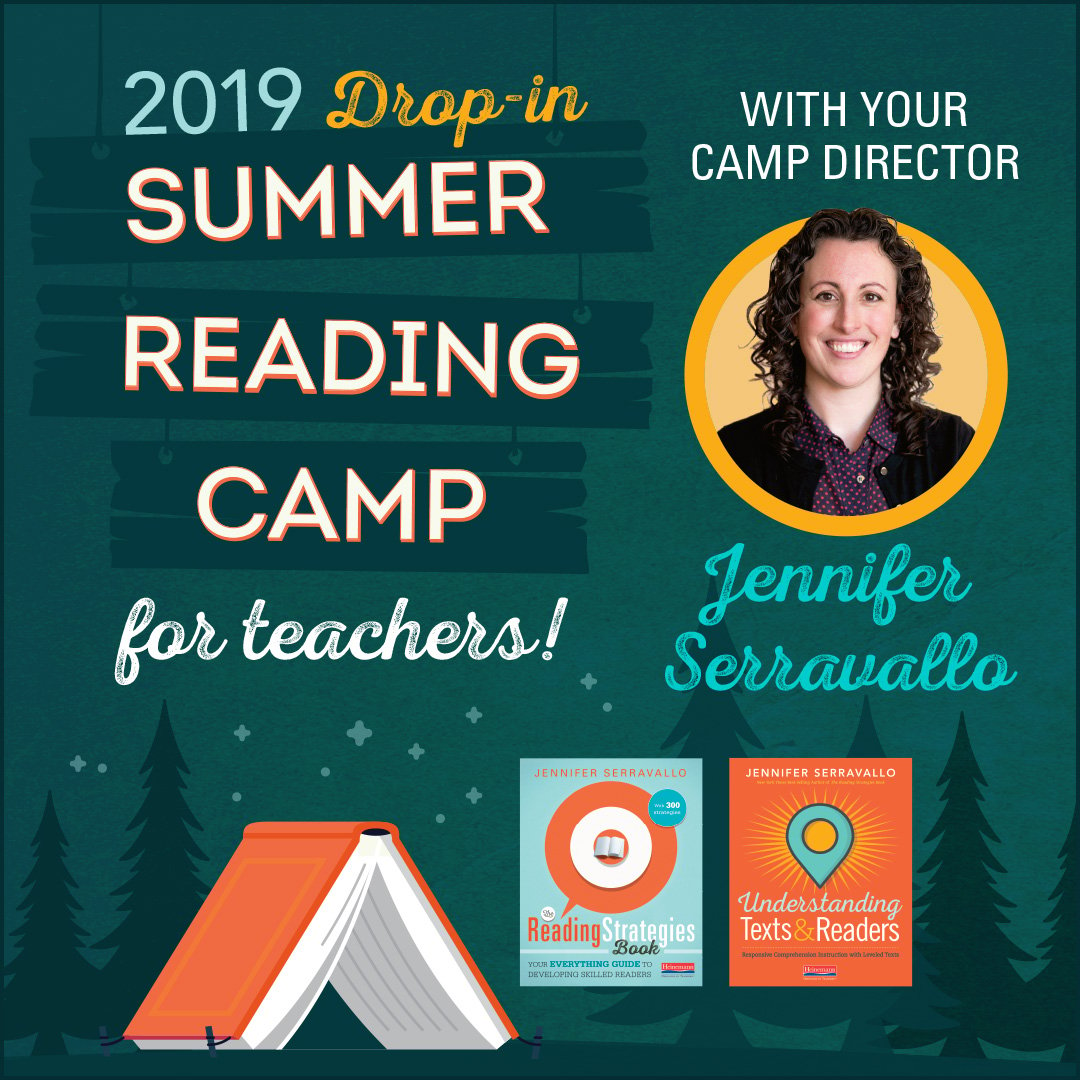 ---
Follow us on Instagram @heinemannpub to stay up to date on the latest books, your favorite authors, and upcoming events!
---