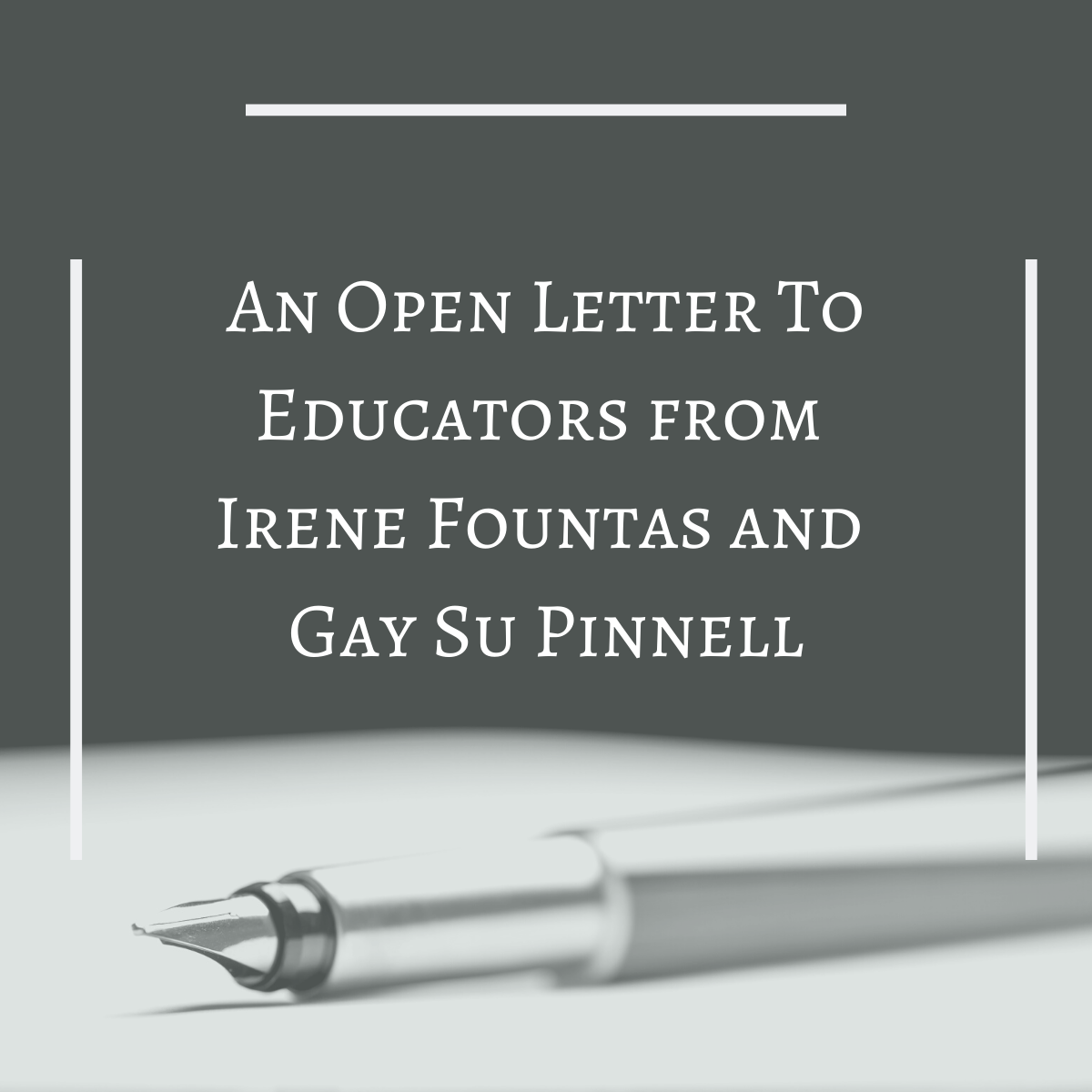 Dear Colleagues,
These are times none of us could have imagined, and as children around the world struggle to process the realities that COVID-19 has ushered into their lives, they need our calm, thoughtful guidance more than ever. School, which so often provides stability and structure for children, is no longer a constant. It is our responsibility as teachers, parents, and caregivers to maintain a positive outlook and focus on staying healthy and engaging in constructive activity so that we can support and guide children through these difficult and uncertain days.
We understand the anxiety that many families are feeling about their children not being able to benefit from your teaching in the classroom each day. Families are anxious that children not fall behind, and educators are anxious about fulfilling requirements mandated by both school and/or state. Despite many challenges and limited time to prepare, teachers have shown great resilience and resourcefulness in creating opportunities to comfort and engage students. Your voice, your steady guidance, and your familiar face are all sources of security during an unpredictable time.

Small-Group Support During Remote Learning
Many of you have reached out to our publisher, Heinemann, regarding permission to digitally access the Fountas & Pinnell Classroom™ Guided Reading (FPC GR) books and the Leveled Literacy Intervention (LLI) books. While we have worked with Heinemann to create teacher-facing platforms for access to a variety of teacher resources, we do not have and intentionally did not develop a secure student accessible infrastructure to provide our guided reading and LLI books. We chose not to do this because we believe that small group guided reading and intervention is most successful when students have books in hand with teachers close by to observe and monitor their learning. Remote learning prohibits both of those from happening in real time. LLI, in particular, is designed to be supplementary and the teaching decisions specific to the observation of individuals. At the same time, we realize how critical it is for students to continue to advance their literacy progress during this time. In partnership with Heinemann, we are providing LLI (available now for K-3) and FPC GR (available for K-3 on Monday, April 27th) customers temporary teacher-only access to the books in their LLI and FPC GR system along with suggestions on how to support students' development in oral language, phonics/word study, reading, and writing. These suggestions offer guidance on how to shift your focus and use the books for the moment to support various literacy learning opportunities, instead of trying to replicate LLI or guided reading lessons remotely.

It's important to remember that small group instruction is just one component of a comprehensive literacy model. The power of the teaching in both guided reading and LLI is the interrelatedness of the lesson with the other important instructional contexts. None of them stands alone. We strongly advocate leveraging whole-group instruction with interactive read-aloud and shared reading during this time and encouraging students to read, write, think about and talk about books everyday while at home. Teachers who have an LLI or FPC GR account will have teacher-only, digital access to their book collections via their Online Resources temporarily.

Effective Literacy Opportunities During Remote Learning
We believe in the power of books to serve as a springboard for thinking about, talking about, and writing about reading. Every opportunity for children to listen to books read aloud or to engage in shared reading is of high value, and you can support the ongoing literacy growth of your students remotely by engaging in these activities regularly. They promote and strengthen the joy of literacy, as well as background knowledge, language, and vocabulary, and the individual child will transfer all these experiences to independent reading now and small group instruction in the future. Choice independent reading is critically important to children's literacy development and encouraging children to continue to read daily can provide a rich landscape for learning.

Writing is a powerful tool for children to share their thinking, capture their imagination, express themselves, reflect and explore new thinking. Take the opportunity to invite your students to draw or write about books, keep a journal or write a letter to family or friends. Encourage children to make a book – staple pieces of paper together, find a quiet space to write and become the author of their own book. The only joy greater than reading a good book, perhaps, is writing your own.

In this time of uncertainty, one instructional element feels particularly certain – keeping it simple is key. Rather than trying to replicate classroom instruction remotely, focus on enrichment opportunities that enable you to connect with students and build on the teaching and learning you did together while in school. Children can stay engaged through exploration and investigation projects that tap into previously learned skills, as well as their own interests, and act as a springboard for additional learning. The Fountas & Pinnell Literacy™ team continues to curate Daily Remote Learning Tips with enrichment opportunities and projects for exploration which you may find helpful.

Additional Resources for Remote Learning
Teachers who have the Fountas & Pinnell Classroom™ Shared Reading Collection can access the audio recordings of the shared reading books through the Listening Library in their Online Resources. This "earprint" is a treasure that will expand learning and bring hours of enjoyment. The Fountas & Pinnell Literacy™ team at Heinemann has posted numerous blogs and in the Fountas & Pinnell Literacy™ Community on Facebook with suggestions for making the most of the digital Fountas & Pinnell teacher resources, and you will find many good options there. The team also posted a blog filled with a variety of links and suggestions, including a link to a variety of trade book publishers who have given permission to read books aloud to students in a closed, secure environment.
Our Appreciation
We want to thank our team of literacy consultants, especially Terri Beeler and Chrisie Moritz, and the entire Heinemann Fountas & Pinnell Literacy™ team for their expertise and timeliness in responding to the Facebook Community. They have shown great respect and understanding of various points of view and have thoughtfully communicated rationales for the kind of practice and the sincere honoring of teachers' voices that is so important to our community. We also want to thank all of you as members of the Fountas & Pinnell Literacy™ Community for your grounded, patient, level-headed thinking, your collegial generosity, and your compassion for each other and especially the children. There is no ideal situation right now for children, for families, or for educators, and we can only focus on doing our best with the resources that make the most sense for instructional continuity at this unprecedented time. Our empathy, patience, and flexibility will be our most important strengths in the days ahead.

We are optimistic that as a passionate group of educators we will all be able to problem-solve, face these new challenges with energy, and reflect on what we have learned when this situation is behind us. As always, we thank you and honor you for the work you do as teachers. We wish you comfort and safety in the days ahead.

Our best,

Irene and Gay