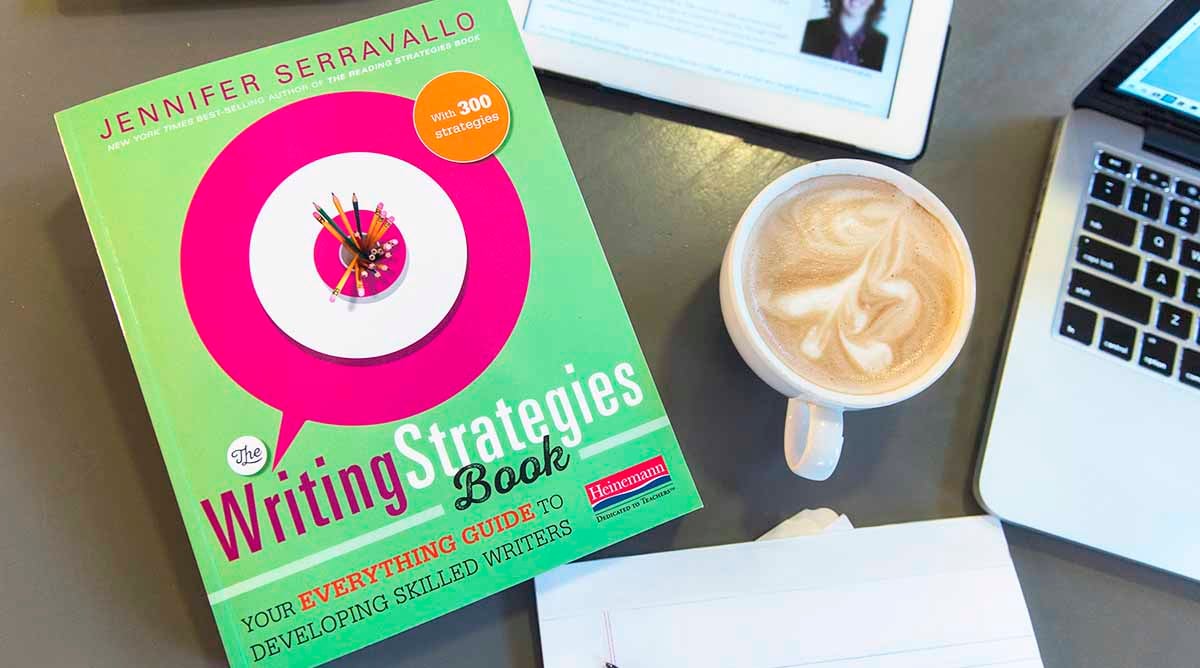 When in the writing process do writers figure out a focus and decide on the point they want their writing to make? Interview a room of writers and you'll likely get a range of responses. Some writers can develop a focus before writing but that doesn't mean it'll always go as planned. For some, reading over what they've written, reflecting on what it is they truly want to say, and revising with that in mind will make more sense. It is often helpful to teach student writers that it's important to have a focal point in mind when they begin to write −wandering aimlessly on the page is not too helpful, except occasionally during the phases when writers generate or develop ideas− but they should also be open to discovering new possibilities as they write.
Below, Jennifer Serravallo works alongside two students learning to write persuasively, helping them each identify focus and meaning for their writing:
•••
Learn more about The Writing Strategies Book on Heinemann.com
---
---
Jennifer Serravallo is the author of New York Times bestseller The Reading Strategies Book as well as other popular Heinemann titles, including Teaching Reading in Small Groups; Conferring with Readers; and The Literacy Teacher's Playbook, Grades K–2 and Grades 3–6. Her newest book is The Writing Strategies Book. She is also the author of the On-Demand Course Teaching Reading in Small Groups: Matching Methods to Purposes where you can watch dozens of videos of Jen teaching in real classrooms and engage with other educators in a self-guided course.
Jen began her career in education as a teacher in Title I schools in NYC and later joined the Teachers College Reading and Writing Project at Columbia University. Through TCRWP and now as an independent consultant, she has spent over a decade helping teachers across the country to create literacy classrooms where students are joyfully engaged and the the instruction is meaningfully individualized to students' goals.
Learn more about Jen and her work at www.jenniferserravallo.com, and follow her on Twitter @jserravallo.