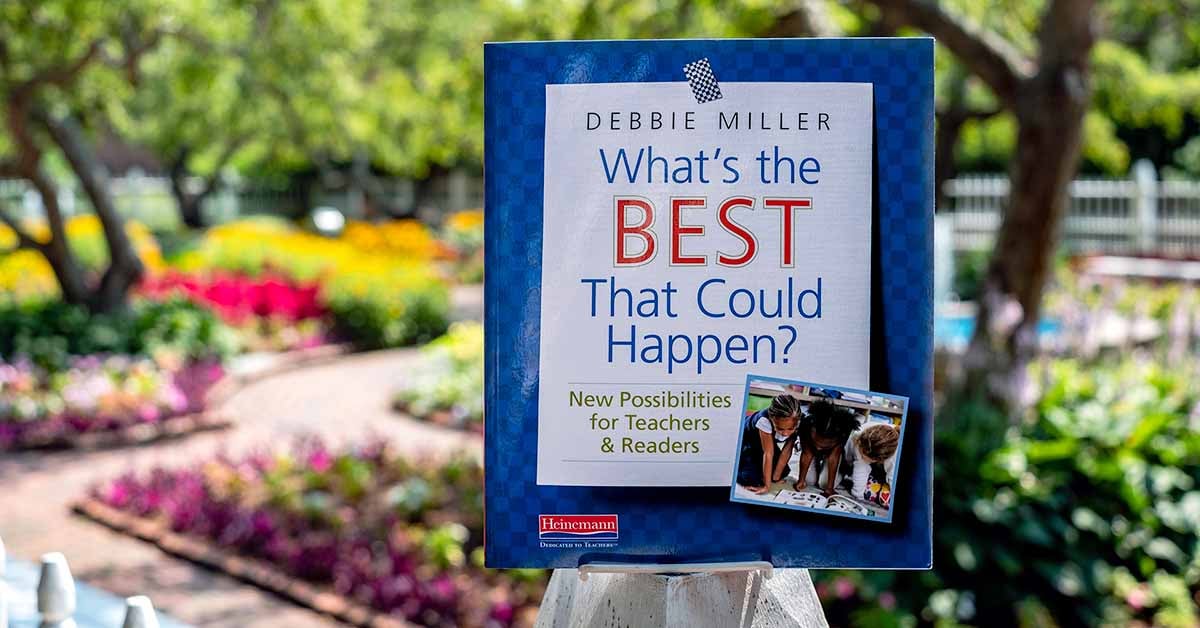 Have you ever stopped and asked yourself, "what's the best that could happen?" By turning that old phrase on its head, author Debbie Miller says she's asked herself a more beautiful question.
Inspired by journalist Warren Berger's book, A More Beautiful Question, Debbie explores how questions help us look beyond the limitations of what we've always done and discover powerful new opportunities for teaching and learning.
In today's special read-aloud podcast, Debbie takes us through the start of her journey, where her inspiration came from, and how she came to find her questions.
Here now reading from the introduction to What's The Best That Could Happen?, is Debbie Miller….
Download the sample chapter below to read along!
•••
Debbie Miller's book is out now. You can learn more about What's the Best That Could Happen? on Heinemann.com
Keep in the conversation going in the What's the Best That Could Happen? Facebook group!
---
Debbie Miller is a teacher, author, and literacy consultant. She taught in the Denver Public Schools for thirty years and now works extensively with schools and districts on long-range planning and development of literacy programs. Debbie is the author or co-author of many resources for teachers, including Reading with Meaning, No More Independent Reading Without Support, and the forthcoming What's the Best That Could Happen?
Follow Debbie on Twitter @millerread