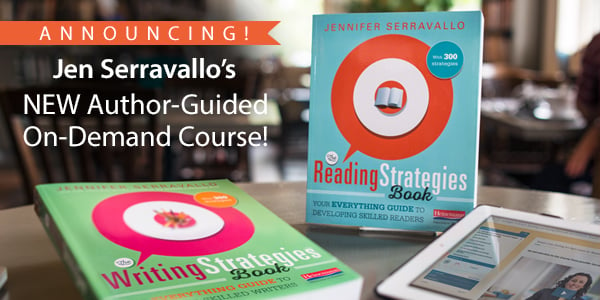 From January 22 through March 18, Jennifer Serravallo will be leading Heinemann's first-ever Author-Guided On-Demand Course!
Heinemann On-Demand Courses are written and presented by our expert authors in a content-rich format with high quality author-delivered video combined with practical application and reflection. This is a powerful job-embedded online PD experience that truly changes practice, whether you choose to enroll as a team, school, or individual.

Did you catch our Facebook live sneak peek into our new learning site and into one of Jennifer Serravallo's On-Demand Courses? You'll find the full recording below in case you missed it or just wanted to review the details.
In this video, you'll get the following questions answered, and more!
What is a Heinemann On-Demand Course like?
What does the new Online PD learning site look like?
Which courses does Jennifer Serravallo offer?
What is her Author-Guided On-Demand Course opportunity all about?