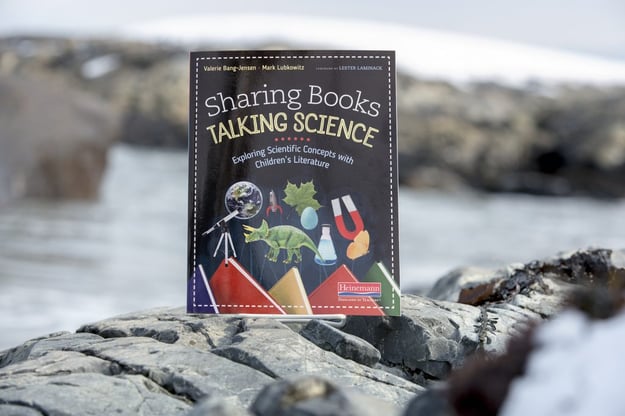 The current attention given to STEM/STEAM has many of us exploring new ways to make science more accessible, more practical, more inviting to our students, and less intimidating for ourselves. Mark and Valerie have given us a new tool to do just that. Together they provide us with a lens for noticing science everywhere, and most happily, in the pages of many of our favorite picture books. There are the expected titles with a science focus, and you'll be pleased to find many of the recommended authors' names printed on the spines in your nonfiction collection. But you'll be surprised when they gently lead you to notice how the principles of science and the seven crosscutting concepts can be found in the plots and structures of some of your favorite fiction. It is amazing what you see when you are wearing different glasses. -- Lester Laminak, from the foreword to Sharing Books, Talking Science
Thanks for reporting a problem. We'll attach technical data about this session to help us figure out the issue. Which of these best describes the problem?
Any other details or context?
message
♦ ♦ ♦ ♦
♦ ♦ ♦ ♦