Written by Valerie Bang-Jensen, and Mark Lubkowitz, authors of Sharing Books, Talking Science.

Sand castles in all their summer glory whisper the cross cutting concepts.
A beach walk this week provided Valerie with a perfect opportunity to take a look at sand castles through the framework of the crosscutting concepts. Read on to see how she's vacationing like a scientist!
♦ ♦ ♦
How do I know a sand castle when I see one? It's near the shore—on dry sand but close enough to dig wet sand for building. It has moats, turrets, and walls. The architects and workers are happy beachgoers. All of these characteristics fit the sand castle pattern. I can think of a sand castle as a system. Its boundary is the seawater moat surrounding the structure. This system's parts include a thick defensive wall, turrets comprised of shells, and a tower with a seagull feather representing the royalty's standard. This sand castle enables the builders to ask what if questions like, what if we make the tower taller? Will it stay up? What if we build it close to the water? Will it be safe from the waves? This model will help us determine the best strategies for building a new and improved castle that will surely withstand an older sibling's assault. Structuring the base of the tower thicker than the top enables the tower to be tall enough to serve the lookout function for the imagined denizens of the castle. A mussel shell, small enough to fit in my pocket but large enough to serve as the portcullis, winks at scale. The waves of the rising tide sadly cause the castle to collapse (an inevitable effect). The energy of the waves flowing into the castle changes this system back into normal grains of sand on a pristine beach.
Books about any summer system such as a tide pool, sand castle, or swimming pool would work to explore the crosscutting concepts in a read aloud. Here are a few to get you started:
On the Beach:
Sand Castle by Brenda Shannon Yee. NY: Greenwillow Books. 1999.
Castle by David Macaulay. Houghton-Mifflin-Harcourt revised in full color 2013.
In One Tide Pool: Crabs, Snails, and Salty Tails by Anthony Fredericks. Dawn Publications. 2002.
Lottie's New Beach Towel by Petra Mathers. Aladdin. 2001.
In the pool, pond, and woods:
Jabari Jumps by Gaia Cornwall. Candlewick Press. 2017
Redwoods by Jason Chin. Flash Point. 2009.
When We Go Camping by Margriet Ruurs. Tundra Books. 2004.
S is for S'Mores: A camping alphabet. By Helen Foster James. Sleeping Bear Press. (2007).
Over and Under the Pond by Kate Messner. Chronicle Books. 2017.
Summer Pleasures:
Block Party Today! By Marilyn Singer. Knopf. 2004.
Blackout! By John Rocco. Disney-Hyperion. 2011.
Food Trucks! By Mark Todd. HMH Books for Young Readers. 2014.
Ice Cream: The Full Scoop. By Gail Gibbons. Holiday House. 2008.
It's still easy to find one of the One Small Square series by Donald Silver. Each book focuses on a different system summer readers might want to explore. Find one about a pond, the seashore, the backyard, and others. All published by W.H. Freeman & Co.
♦ ♦ ♦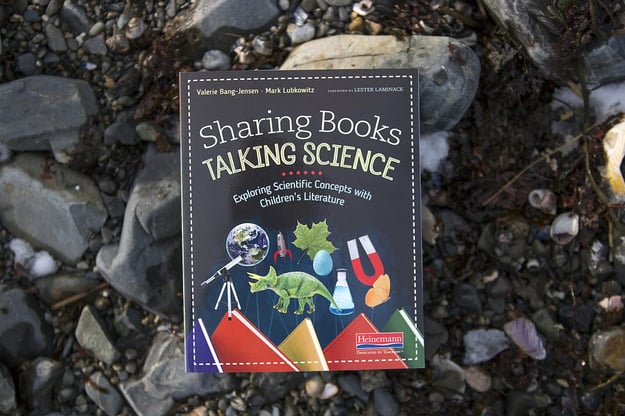 ---
Valerie Bang-Jensen is Professor of Education at Saint Michael's College. She earned her A.B. at Smith College and MA, M.Ed., and Ed.D. degrees from Teachers College, Columbia University. Valerie has taught in K-6 classrooms and library programs in public and independent schools in the U.S. and Paris, and was the district elementary writing coordinator in Ithaca, New York. She serves as a consultant for museums, libraries, schools and gardens for children. Valerie's areas of interest include children's literature, nonfiction, and connections between literacy and first-hand experiences. Valerie can be found on Twitter at @VBangJensen.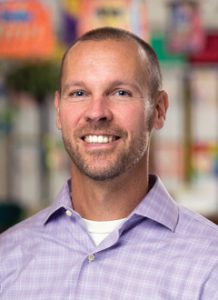 Mark Lubkowitz is Professor of Biology at Saint Michael's College, where he received the Joanne Rathgeb Teaching Award. He earned a B.S. in Biology at Washington and Lee University and a Ph.D. in Molecular Biology from the University of Tennessee, Knoxville. He was a post-doctoral fellow in plant developmental genetics at the University of California, Berkeley. As a scientist, Mark studies the molecular mechanisms of transporters and the various roles they play in plants. When not in the lab, Mark can be found riding his bike or tending his garden. Mark can be founf on Twitter at @Prof_mlubkowitz.