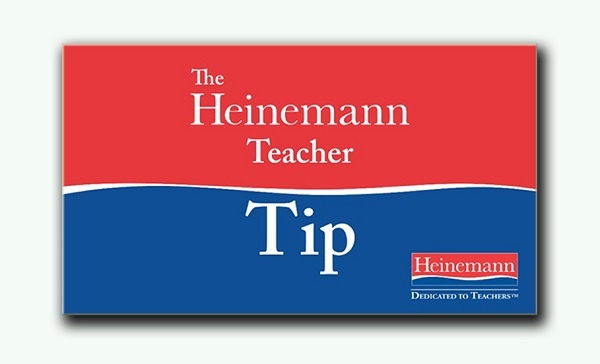 The Heinemann Teacher Tip App is available as a free download for iOS and Android devices. This app delivers ideas and inspiration from our authors directly to you every weekday. Sharpen your practice and share with colleagues for professional development in your pocket, on the go, forever.
Thousands of people share the daily teacher tip through Facebook, Twitter, and email. The App grows each season with Heinemann's newest offerings. Below, check out some of the more popular tips from recent and forthcoming titles.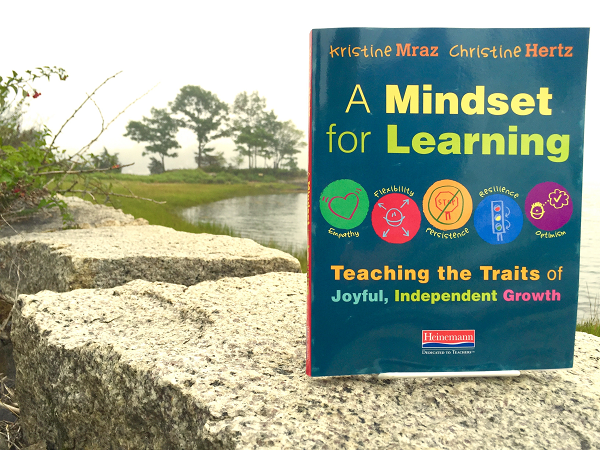 Energize Students with Innovative Play

From A Mindset for Learning by Kristine Mraz and Christine Hertz
The most powerful classroom cultures are the ones that have rich opportunities for playful engagement. Play has a wide range of definitions—rough and tumble, fantasy, construction play for starters—and all of them have a place in school. How might constructive play be practically implemented in classrooms?
Try this: Encourage children to create pretend worlds in the primary grades.
Have children try inquiry-based play where they dramatize historical events, or use blocks to build, and better understand, Roman civilization in upper elementary classrooms.
Foster an environment where play is a place safe for risks, for laughter, and for joy. These testing grounds of play help students become aware of their own ability to innovate.
There is wild and raucous recess play, but there is also sustained and involved intentional play. Recess play exercises bodies and energizes spirits. The other kind of play may seem quieter, but also works on mental dexterity, flexibility, and self-regulation.
---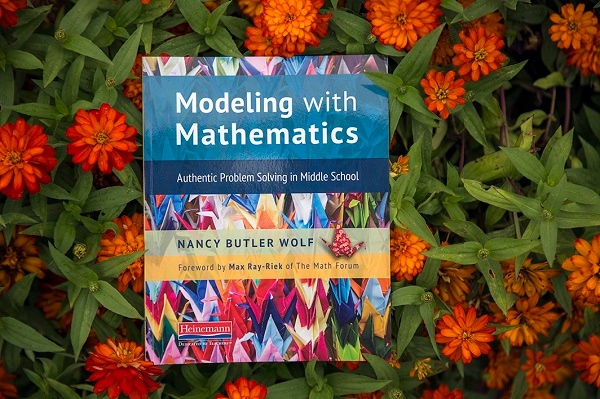 Encourage Students to Communicate Mathematical Solutions in a Variety of Ways

From Modeling with Mathematics by Nancy Butler Wolf
When students present their results in a variety of ways, they find that they are not only providing a clear explanation of their reasoning and solution, but have a better understanding of the connection between the equation, the picture, and the actual problem they are solving. How can we help students to communicate solutions in a variety of ways?
Try this:
Instruct students to view a mathematical problem in a variety of ways
Instruct students to set up the problem in a variety of ways
Instruct students to solve the problem in a variety of ways, using a variety of representations.
Then ask them to communicate their solutions using those multiple representations.
Encourage students to describe the patterns they found in words, tables, pictures, graphs, and equations.
Communicating mathematical solutions pictorially, verbally, graphically, and textually, helps students to internalize the myriad ways to solve math equations while building confidence in their own problem-solving abilities.
---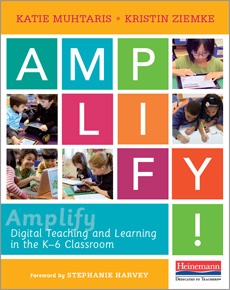 Teach Students to Read Digitally

From Amplify by Katie Muhtaris and Kristin Ziemke
Students benefit from explicit instruction in applying navigation and comprehension strategies when reading in a digital format. How might we develop the digital aptitude of our students?
Try this:
Dedicate time to web reading. Whether a few times a week or every day, give students time to practice their online reading skills. Alternate between having students choose sites or articles to read and assigning shared texts.
Examine your current units of study. Where might you incorporate some Internet resources or reading opportunities? Find at least one article or website that will enrich student's understanding and diversify their resources.
Build on students' passions and curiosity. Use online reading to follow up on students' questions and wonderings—those connected to a unit of study or a book they've read or simply a question a student has a burning desire to answer.
Although it's tempting to label our students "digital natives" and assume they already understand these concepts, it's clear that kids need support and it's up to us to explicitly teach and model elements of digital reading.
---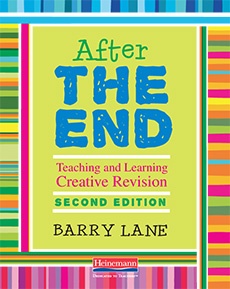 Let Students Talk First

From After THE END, Second Edition by Barry Lane
Here's a bit of advice for your writing conferences that is simple yet powerful: when you meet with a student, make sure the student speaks first. To get the conference started, students should arrive prepared with either a short paragraph about their writing or a list of questions. Of course, you could be the one to kick things off with "Tell me how your writing is going" or "What questions do you have for me about your writing?" But the student is the one to offer substantive details first. With this small adjustment to your writing conferences, you will make a huge difference in the amount of ownership that students feel over their writing.
♦ ♦ ♦ ♦
More tips, delivered every weekday morning to your mobile device, are available on the official Heinemann Teacher Tip App!
The Heinemann Teacher Tip App features:

Daily suggestions from leading practitioners you admire and trust
Quick, actionable teaching tips that support instruction
Access to 30 days of prior tips so you can revisit a recent favorite or catch up on one you missed
Sharing options that allow you to start or join PD conversations in your building or on social media.
Download today!