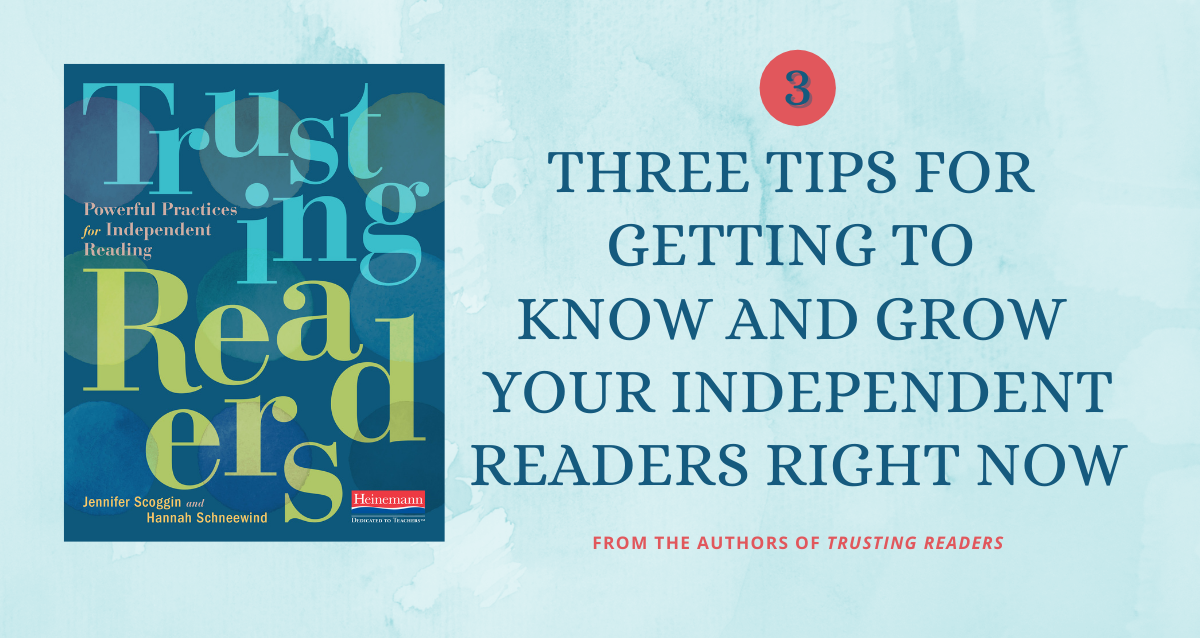 Spring is normally one of our favorite times of year in the classroom. In our own classrooms, we remember hitting a certain stride - our communities were established, we knew our students as learners, students could read and write for extended periods of time. We were in that sweet spot where we could reflect on how far our students had come while knowing that there was still a significant amount of time left to make an impact.


But this school year is not a normal one. Many of us feel disconnected from our students, from our colleagues and from our classrooms. Either we interact over a screen, attempting to connect through space, or we are in classrooms that are hard to recognize, filled with plexiglass dividers and separated by an ever-present six feet. In our work with teachers, we see that for many, this spring is filled with anxiety fueled by a nagging sense of disconnection and loss.

The words spoken by Amanda Gorman in her poem "The Hill We Climb" on Inauguration Day remind us of the power of perseverance. While we lament the limitations of this unparalleled year, we need to trust that our students have grown and that we have, and will continue to make an impact.

After listening to the many teachers we support across the country, here are three consistent concerns that have become a common refrain this year. Below, we take on three of teachers' most pressing concerns. First, we want you to know that we are confident that you have accomplished more than you think and you need to take time to celebrate. But, we also know these feelings are real and so we offer some tips to take action. Action is often the antidote to anxiety. We trust you to continue to grow, hope and try alongside your students this spring.

#1: "I'm worried that I don't know my students as readers this year."
Look at your class list and name at least five strengths each of your students possess as readers. You probably know more about them than you think. Expand your gaze beyond the accumulation of skills and the mastery of standards to consider your readers more holistically. These questions can help:
How does the student feel about reading?
How does the student choose books? For example, do they read across genres? Or do they have a favorite genre?
How much does this student read at school or at home?
How does this student contribute to conversations about reading?
When you reflect on all that you know about your student as readers, you may realize that you would like to dig deeper. Here are some tips:
Facilitate small group discussions about students' reading lives. Use open questions such as, "Who are you as a reader?" to get the conversation going.

Create a class padlet that allows your students to share how they see themselves as readers using images and/or words.

Set up a week (or two!) of one-on-one conferences with students focused on discovering more about their lives as readers.
#2: "I'm worried that my students are not really engaged in independent reading."
If you have observed signs of disengagement or are otherwise concerned that your students' interest in independent reading is waning, first remember that this is perfectly normal. Even as adults, we find that there are periods of time where reading feels more like a challenge than a joy. Here are some ways you can invite engagement:
Devote time to the whole class read aloud. The read aloud can inspire book choice, spark conversation and reinvigorate joyful reading. Ask your students what genres, authors and topics they want to listen to.
Validate all the choices your readers make. Let them explore their options and make decisions about what engages them and why.
Encourage student book talks. Offer regular invitations for students to advertise what they are reading to others. Suggestions from another reader reliably breathes new life into book choice.
Talk about it. Provide time for students to explore what it feels like to be engaged as readers and ways they can become re-engaged.
Reserve time for one-on-one conferring with students.

#3: "I'm worried that my students won't be ready for next year."
This is a big one. As experts in our craft, we know that we constantly adjust our teaching to meet our students where they are; we can trust our colleagues to do the same. In the meantime, here are a few ideas for maximizing your impact this spring:
Collect feedback from your students. What classroom experiences did they find the most engaging? What learning experiences felt the most powerful? Why? Take this information and use it to guide your decisions for the remainder of the year.
Devote time to one-on-one conferring and ask your students how they have grown as a reader as well as what they want to work on next as readers. Trust that they know what is next for their own growth.
In this spring of a school year like no other, we can find places to grow, hope, try and, perhaps most importantly, trust. We can trust that we will be able to meet our students where they are now and in the coming school year. We can trust that we can discover and nurture every students' strengths. We can trust that learning the whole story of our students as readers is always the best starting point for learning, no matter where you are starting from.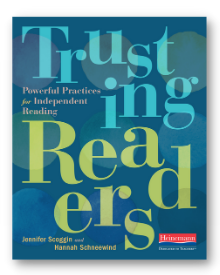 Trusting Readers
Powerful Practices for Independent Reading
by Jennifer Scoggin, Hannah Schneewind

---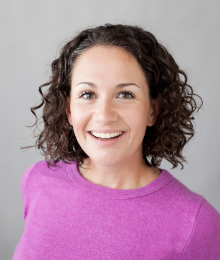 Dr. Jennifer Scoggin has been a teacher, author, speaker, curriculum writer, and literacy consultant. Jennifer's interest in the evolving identities of both students and teachers and her growing obsession with children's literature led her to and informs her work. Jen began her career teaching first and second grades in Harlem, New York. In her current role as a literacy consultant, Jennifer collaborates with teachers to create engaging literacy opportunities for children. She holds a doctorate in curriculum and instruction from Teachers College, Columbia University and has previously published two books about literacy instruction and life in the classroom.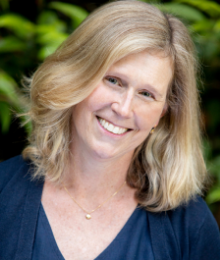 Hannah Schneewind has been a teacher, staff developer, curriculum writer, keynote speaker and national literacy consultant. She brings with her over 25 years of experience to the education world. Hannah's interest in student and teacher agency and her belief in the power of books informs her work with schools.

Hannah began her career as a first grade teacher at P.S. 321 in Brooklyn, New York, and her classroom was used as a model classroom for teachers around the city and country. The trust the administrators placed in her along with the culture of collaboration in the school formed her beliefs in the power and possibilities of schools.
Together, Jen and Hannah created Trusting Readers, a group dedicated to collaborating with teachers to design literacy opportunities that invite all students to be engaged and to thrive as readers and writers. You can connect with them on Twitter at @TrustingReaders.