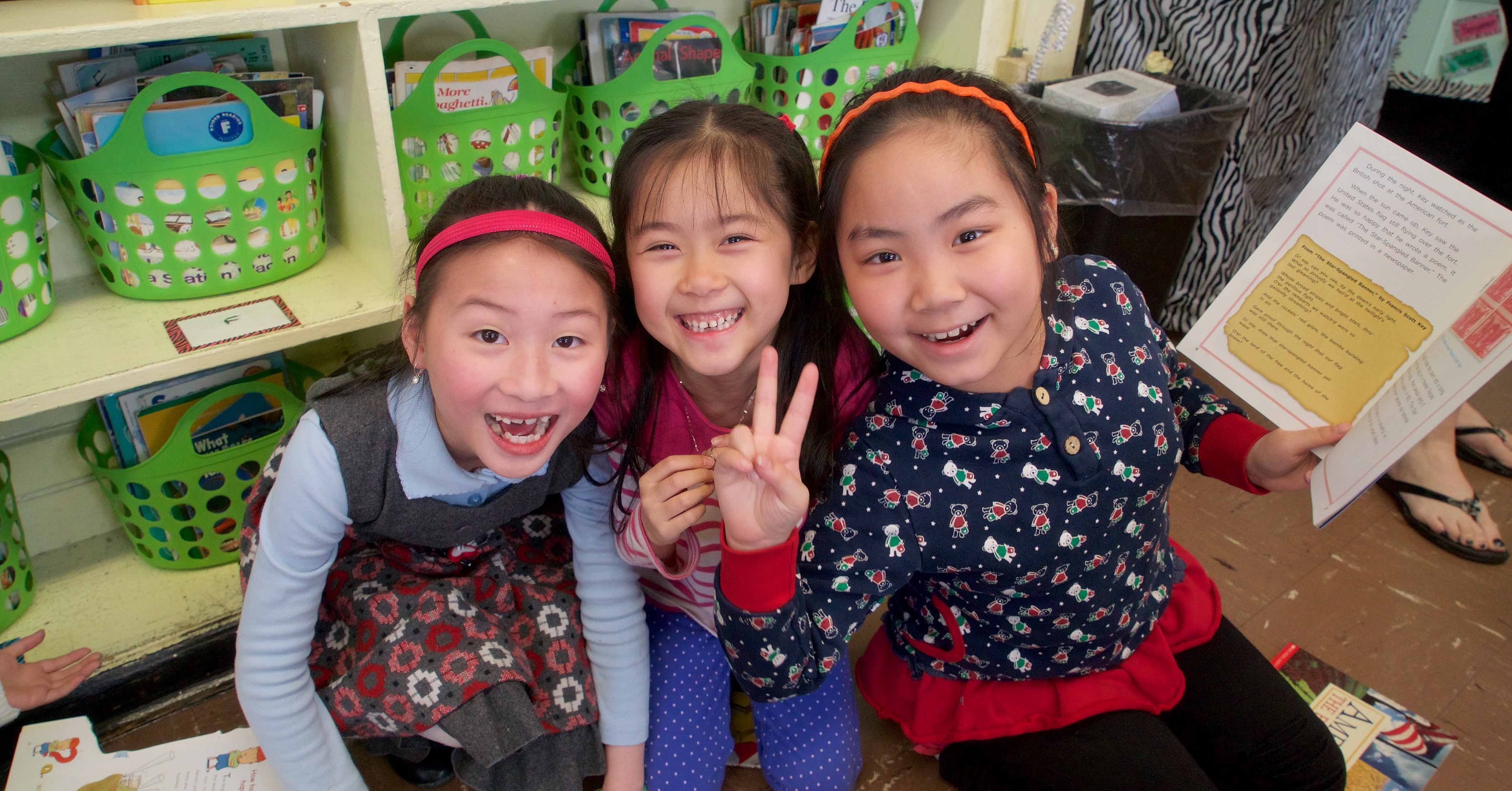 Student conversations about writing, whether with a peer or a supportive adult, can provide powerful support on multiple levels. Opportunities to talk during writing workshop might take the form of rehearsal for writing, problem solving, reflection, feedback, or goal setting.
What does it look like to infuse your writing workshop with meaningful talk?
IDEA GENERATING
When students have time to talk to each other, tell stories, and ask each other questions, they build a foundation for their writing to stand on. "Talk is the sea upon which all else floats" James Britton famously wrote (in Language and Learning, 1970). Even a small amount of time for students to talk with a partner or small group can have big payoffs when students are generating ideas for writing.
SELF-TALK & REHEARSAL
Saying aloud what you plan to write (as opposed to talking about writing) is such a common strategy that it is often taken for granted. This tool for planning or rehearsing writing is supportive for young writers of all ages - whether still developing concepts about print by saying the words and pointing to the page where the words will be written; or to tell and retell different versions of the same story, allowing for "revision" before the words are even on the page. Even fluent writers benefit from saying aloud their ideas to experiment with different ideas before committing to the page.
CONFERRING
In conferring, many teachers aim for a predictable structure so that students know what to expect and can get the most from these brief conversations with their teacher. In the Guide to the Common Core Writing Workshop (Intermediate Grades, p. 72), an architecture for conferring is described:
Research what the child is intending to do and has done.
Decide what to teach and how to teach it
Teach [a new strategy] usually ending in guided practice
Link by extrapolating from today's work to whatever it is that the writer will want to carry forward into tomorrow's work.
This structure, commonly known as "Research/Decide/Teach" makes it possible for teachers to gain a better understanding of each writer, and for writers to talk about their work. By aiming for mostly student-talk, and less teacher-talk, the conference serves a dual purpose: the teacher has the opportunity to informally assess the student's work as a writer, and the student has an opportunity to reflect on their work through talking about and sharing their work. Students can also use this same structure to guide their conversations about writing with peers.
PEER CONFERRING & PARTNER WORK
Students can be strategically paired to work together in a variety of ways. Simply taking turns reading aloud their writing can be beneficial in making sure the work is readable and makes sense. Writing partners can also talk through ideas, rehearse what they want to say before writing, and can give each other positive feedback in the form of compliments, suggestions, and peer conferring. This work is especially powerful when students are taught a string of lessons for lifting the level of their partner talk so that they get the most out of it.
---
Looking for ways to harness the power of talk in your writing workshop? Each Wednesday night at 7:30 pm EST the Teachers College Reading and Writing Project hosts a Twitter chat using the hashtag #TCRWP. Join hosts Ann Keyser @annkeyser and Anna Sheehan @AnnaSheehan627 to chat about the power of talk in writing workshop.
Not on Twitter? Take Heinemann's free Twitter for Educators course here.
---
Elizabeth Moore, literacy consultant and coauthor of two books in the Units of Study for Teaching Writing and Units of Study for Teaching Reading series, has been a first grade teacher, fifth grader teacher, literacy coach, and lead staff developer at TCRWP. She has also served as an adjunct instructor in the Department of Curriculum and Teaching at Teachers College, Columbia University. Currently she lives in the mountains of northern Vermont where she finds adventure around every corner.
She can be found writing on Two Writing Teachers and on Twitter at @BethMooreSchool