You may be familiar with the idea of conferring in reading and writing instruction (c.f., Anderson 2000; Calkins 1986, 2001). In all disciplines, conferring is the practice of talking with students as they engage in meaningful work with the purpose of uncovering their thinking and supporting learning in the moment.
But how we support students' learning in the moment varies depending on whether we teach writing, science, reading, social studies, or math, because each involves somewhat different ways of thinking, solving, explaining, justifying, gathering evidence, interpreting, representing, and dealing with ambiguity.
In math, children are solving problems, and the journey to a solution is more valuable than the destination. Conferring in math asks, "Where are you?" and "Where could you go next?" rather than "Where should you be?" or "What would I do next?" Below is a brief look at the goals of conferring in math, and the role they each play:
Differentiating Instruction We know that classrooms are not one-size-fits-all places, and to meet the needs of all students, teachers must provide differentiated instruction. This involves assessing what each student needs, what they are working on conceptually, and
supporting their growth from where they are. This can be a challenging goal when viewed through the lens of whole-class instruction, but conferring with students creates multiple opportunities in every lesson to hear what individual students are thinking and provide them with the nudge they need to grow in the moment.
Promoting Equity and Inclusion Not all students feel that they belong in math, or even in school. They may feel that their voices are not valued, that they do not have the authority to fully participate, or that their experiences in the past have not prepared them to feel competent and secure enough to take intellectual risks. Conferring gives teachers the opportunity to assess who is being excluded and to make deliberate moves to structure more equitable discourse between students. Teachers can, during each brief conversation, model how important each student's thinking is and how we talk and listen to one another.
Supporting Norms for Discourse and Mathematical Practices Perhaps the most important mathematical outcome of our teaching is helping students understand how to do math, and what doing math really is. As students engage in mathematical work, they are
learning to persevere, make sense, explain, justify, model, convince, revise, generalize, and wonder, among many other practices. They can carry these practices with them for a lifetime of mathematical thinking. Conferring is a space to engage in these practices with students, scaffolding what participating in each one sounds and looks like, and making them explicit and learnable.
Developing Deep Conceptual Understanding Math is about thinking and understanding, rather than answers and procedures. Math makes sense, and students need opportunities to make sense of math. Given rich mathematical tasks, appropriate tools, and the chance to talk and think together, students will do just that. Conferring steps into students' ongoing and evolving thinking and keeps them in charge of making sense, while helping them think through what they need and what they might try.
Conferring is just one way to strive toward achieving a classroom in which students make sense of math equitably, actively, daily. Although conferring serves lofty goals, it is also teaching at its most intimate—just you and a couple of children in this one moment. What you might say is specific to these children, in this moment.
•••
Learn more about In the Moment at Heinemann.com
---
Follow us on Instagram @heinemannpub to stay up to date on the latest books, your favorite authors, and upcoming events!
---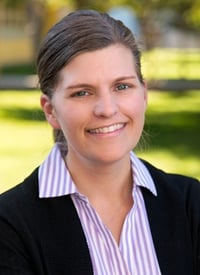 Jen Munson is a postdoctoral fellow in learning sciences at Northwestern University, a former classroom teacher, and a professional developer who works with teachers and school leaders across the U.S. to develop responsive, equitable mathematics instruction. She is coauthor of the Mindset Mathematics curriculum series.