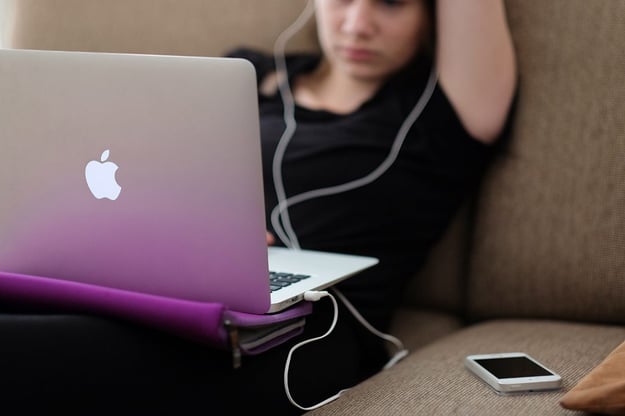 Adapted from Argument in the Real World: Teaching Adolescents to Read and Write Digital Texts By Kristen Hawley Turner and Troy Hicks
---
In The Uses of Argument (1958/2003), philosopher and educator Stephen Toulmin dissects syllogistic arguments and concludes, "Most of the arguments we have practical occasion to make use of are, one need hardly say, not of this type" (p. 124). Instead, Toulmin suggests a model for argument that focuses on practical uses and accounts for the complexity of human conversation, where arguments can be nested within each other and challenged at multiple levels—a description that applies to online discourse and digital writing as well. In fact, Toulmin explains that, in real-life situations, people make claims, and a conversational partner may challenge a claim by asking, "What have you got to go on?" (p. 13). This question requires the presentation of what Toulmin calls data and what the Common Core terms evidence.
Crafting digital arguments requires that writers understand and are able to use various forms of media to create arguments in a range of subgenres, or modes, of the argumentative form. While we may be concerned with the origin and intent of the Common Core State Standards, we can't deny the centrality of "argument" to those standards. Teaching students how to craft argumentative writing, including digital arguments, involves a process of reasoning, critical thinking, and problem solving—all skills that we need to use when participating in civic discourse. Teaching our students to craft digital arguments is, again, more than a skill for college or career. It is a skill for life.
It is one thing to produce an academic essay with word processing software while simultaneously accessing the Internet; a writer can draft, edit, and revise, all the while finding statistics or other evidence to support an idea. It is quite a distinct process to use the technology for a different purpose, such as to produce a blog post that requires links to other content and images that will catch the reader's attention while also contributing to the overall meaning of the post.
Knowledge of technology—by which we mean the hardware, software, and networks that a writer can use to produce a text—connects to both declarative and procedural knowledge as well as to the form and substance of the writing itself. Digital media afford writers the opportunities to make hyperlinks, to embed images and videos, and to use space, formatting, and color to enhance their writing (Hicks 2013). In these modes, the tools of technology support a writer's rhetorical decisions. Because technology allows a writer more choices than just words on paper do, students need technological knowledge to be sophisticated digital writers and Argument-makers. Digital Media requires us to make intentional choices about what we want to say, as well as how we choose the media in which we say it.