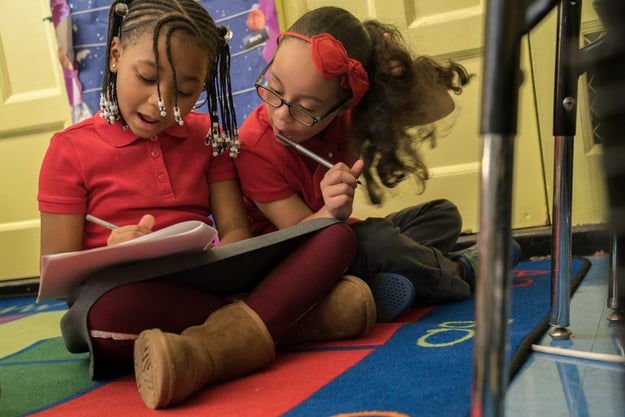 Written by Anna Cockerille
To study history requires a high level of literacy skill. Students must engage in integrating information from multiple texts, analyzing primary sources, taking notes flexibly based on the information they are learning, and reporting on their learning in a variety of ways. Further, studying history remains as crucial as ever, not only for the skill work but also for the understanding it provides of cultural roots, norms, missteps, and triumphs. As many historians say, we study history so we do not repeat the mistakes of the past.
As students move up the grades and further in their history educations, they will be expected to write about their learning in increasingly sophisticated ways. Their history instruction will be focused on learning large swaths of content, and they will be assessed on their ability to report on this content. It is of utmost importance to teach students early (in upper elementary and middle school) ways to write about history that will help them to become effective students of history later (in high school into adulthood). Not just so that they do well on assessments, but much more importantly so they are able to use writing as a way to deepen their understanding, make connections, and draw conclusions.
Research reports are far from the only way students can write about history. History offers students an opportunity to engage in just about every kind of writing. In history class, social studies, and writing workshop, here are a few of the ways students could write about history:
Note-Taking
There is so much power in teaching students to take the kind of notes that show they are really learning information and not just copying the text. If students are taking notes in various forms: boxes and bullets, timelines, flow charts, and sketches, this means they are really thinking about the best way to structure and capture each snippet of information.
Information Writing
Because the main work of history writing is to weave together information from various sources in a way that is coherent and well-developed, it helps if students understand the basic principles of good information writing. They should have a mainly internalized sense that good information writing: is organized into categories, has different kinds of examples, and often is evidenced with information from credible sources.
Essay Writing
So many history texts are laden with the author's slant or perspective. If students understand how to support their own opinions with reasons and evidence, they are more able to identify and analyze other authors' arguments and to include their own ideas about the information they are researching when they write about history.
Narrative Writing
Certainly, students can write lovely historical fiction pieces as part of their history studies. This work goes particularly well when paired with historical fiction reading. They can also embed narratives into their information writing as an elaboration move. Writing narratives about history helps students to study details closely and to envision the daily realities and tensions of a time period in rich ways.
Books in the Units of Study for Opinion/Argument, Information, and Narrative Writing series that specifically address the study of history and support writing about history include Bringing History to Life (Grade 4, Writing), Reading History (Grade 4, Reading), The Lens of History (Grade 5, Writing), and Documentaries: Bringing History to Life, part of the 6-8 Writing Series If…Then…Curriculum.
TCRWP senior research associate and staff developer Emily Butler Smith, co-author of The Lens of History and Reading the Weather, Reading the World, Shana Frazin, senior staff developer who has led much of the TCRWP's content area work, and Jasmine Junsay, teacher extraordinare who contributed to many of the Project's content area literacy units will lead this week's Twitter chat. Whether you teach history, English, or both, please join us to share in the intriguing and growing knowledge base that is content area literacy.
• • •
Each Wednesday night at 7:30pm eastern, The Teacher's College Reading and Writing Project hosts a Twitter chat using the hashtag #TCRWP. Join @EmilyBSmith, @sfrazintcrwp, & @msjasminejunsay to chat about writing about history tomorrow evening.
• • •
Not on Twitter? Take Heinemann's free Twitter for Educators course here.
---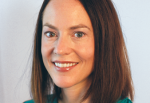 Anna Cockerille, Coauthor of Bringing History to Life(Grade 4) in the Units of Study for Teaching Writing Series, was a teacher and a literacy coach in New York City and in Sydney, Australia, and later became a Staff Developer and Writer at TCRWP. She served as an adjunct instructor in the Literacy Specialist Program at Teachers College, and taught at several TCRWP institutes, including the Content Literacy Institute, where she helped participants bring strong literacy instruction into social studies classrooms. Anna also has been a researcher for Lucy Calkins, contributing especially to Pathways to the Common Core: Accelerating Achievement (Heinemann 2012), and Navigating Nonfiction in the Units of Study for Teaching Reading, Grades 3–5 series (Heinemann 2010). Most recently, Anna served as an editor for the Units of Study for Teaching Reading, K–5 series.