Written by Anna Gratz Cockerille
Teachers, give a thumbs-up if you've ever delivered a minilesson that failed miserably. (This teacher is putting up both thumbs.) It's likely that we all have. Sometimes, we go on too long. Sometimes, we cut one part or another too short. Sometimes, no matter how how clear our demonstration, the students just don't understand the teaching point. What's more, not every minilesson will meet the exact needs of every student, every day. There will be days that nearly every student leaves the meeting area charged up and ready to read more purposefully at the end of the minilesson. And, there will be days that the minilesson goes right over most of their heads.
Luckily, even when minilessons don't go so well, we have the opportunity to reach students via conferences and small groups as they read independently. But even so, though minilessons aren't the sole means of instruction in reading workshop, they are the centerpiece. They are how we prepare students for their best independent reading, how we bolster their energy, and rally them to a common cause. In minilessons, we set the vision for the kind of readers we want them to become.
Whether you are new to reading workshop instruction and you are learning how to deliver minilessons effectively, or you are a seasoned instructor looking to tweak your minilessons to give them even more power, now is a perfect time to study your teaching and set some goals for the latter half of the school year.
Perhaps you'd like to work on:
Making transitions smoother before, during, and after minilessons. Consistent routines, partnerships, and work spots help ensure that reading time is never wasted on negotiating these things.
Making minilessons your own. If you are using Reading Units of Study, you have a wonderful guide to help you plan your minilessons. But that's not to say you must follow each one exactly to the letter. They must meet your students' needs, and you must feel comfortable delivering them.
Strengthening one part of your minilessons. For example, you might want to focus on the active engagement portion of the minilesson if you feel this part has been lacking. Active engagement is not only an opportunity for your students to try strategies with plenty of support, it is also an opportunity for you to do some observational assessment to see who might need extra help.
Tightening your instruction. It's a very rare minilesson that can't be delivered in about 10-12 minutes. If you find your minilessons are consistently longer than this, you might study where you spend the most time and tighten accordingly. For example, you might channel students to turn and talk rather than call on everyone with their hand raised, because the latter is a sure-fire way to drag out a minilesson.
Meeting the needs of all of the of learners in your classroom. For example, you might find that you need to lessen the talking you do and increase visual support for English Language Learners and those with auditory processing needs.
This week on Twitter, TCRWP Staff Developer Meghan Hargrave will lead the community in taking a close-up look at minilessons in reading. Please join to share your ideas for best practices and your questions on how to make your whole class teaching stronger than ever.
Each Wednesday night at 7:30pm eastern, The Teacher's College Reading and Writing Project hosts a Twitter chat using the hashtag #TCRWP. Join @mmhargraveto chat about minilessons in reading tomorrow evening.
Not on Twitter? Take Heinemann's free Twitter for Educators course here.
---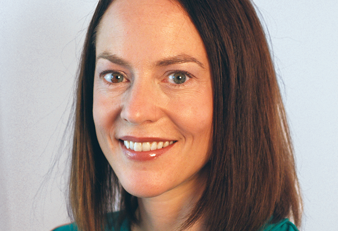 Anna Gratz Cockerille
Coauthor of Bringing History to Life (Grade 4) in the Units of Study for Teaching Writing Series.
Anna was a teacher and a literacy coach in New York City and in Sydney, Australia, and later became a Staff Developer and Writer at TCRWP. She served as an adjunct instructor in the Literacy Specialist Program at Teachers College, and taught at several TCRWP institutes, including the content literacy institute, where she helped participants bring strong literacy instruction into social studies classrooms. Anna also has been a researcher for Lucy Calkins, contributing especially to Pathways to the Common Core: Accelerating Achievement (Heinemann 2012), and Navigating Nonfiction in the Units of Study for Teaching Reading, Grades 3–5 series (Heinemann 2010). Most recently, Anna served as an editor for the Units of Study for Teaching Reading, K–5 series.