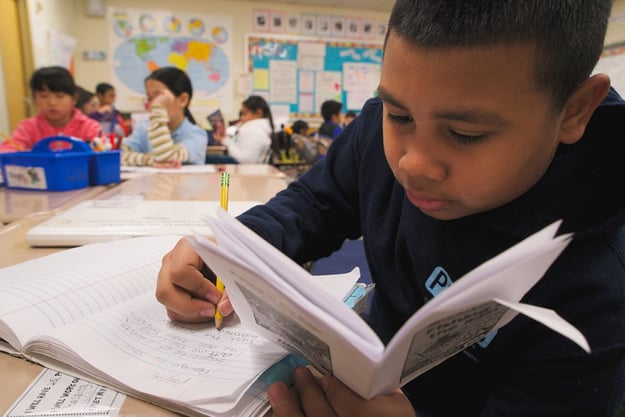 By Anna Cockerille​
First, a brief explanation of character work. There is reading for plot, and there is reading for characters. The latter means reading in a way in which one follows the characters, lives the story alongside them, feels their emotions, gets to know them perhaps better than they know themselves. When teaching students to become deeper, more insightful, more engaged fiction readers, character work is everything. Readers who read strictly for plot nearly always remain stuck in literal interpretations of text. They can retell and summarize, and they can determine when meaning has broken down. But, they typically struggle with more complex reading skills such as inferring, predicting, determining themes, and interpreting lessons. If you'd like to teach your students to become more insightful readers, start by teaching them this one radical shift in approach: teach them to read for the characters, not just for the plot.
To get a wealth of ideas on how to radically lift the level of character work your students do, you have only to study Reading Pathways, the assessment book that accompanies each set of Units of Study in Reading in grades 3-5. Turn to the Narrative Reading Learning Progression that starts on page 174. Skim the first sections under the Literal Comprehension umbrella, then steady your focus on the sections within Interpretive Reading. Zoom in to both the grade below the level you teach and the grade you teach and compare them. Underline what is new in the expectations of your grade level. These new expectations are what you can teach (or review with) your students to ensure they are well on their way to becoming the most sophisticated readers they can be.
For example, if you teach fourth grade, you might study the subsection on Inferring about Characters and Other Story Elements on page 184. You might compare the third and fourth grade sections, notice what is new in fourth grade, and generate a list like the following of ways students can lift the level of their character work:
Notice ways that characters are more than one way. Specifically, notice differences in ways that characters present themselves to others and the ways they seem to be on the inside. Consider why this might be so.
Notice ways characters seem to act and feel differently in different relationships, and try to account for these differences.
Pay attention to even small actions. Even what seem like very small actions can have deeper meaning.
Think about a character's actions or decisions, and try to figure out what he or she really wants. Why does he make these decisions or take these actions? Keep in mind that sometimes a characters' actions are out of line with what he or she really wants. If this seems to be the case, think about why.
At this week's TCRWP Twitter chat, Lead Staff Developer Rebecca Cronin and Staff Developer Mike Ochs will lead a discussion on ways to help students become more insightful character readers. If you teach grades 2-5, and you have a sense your students are capable of digging into their fiction reading more deeply, mark your calendar.
---
Each Wednesday night at 7:30pm eastern, The Teacher's College Reading and Writing Project hosts a Twitter chat using the hashtag #TCRWP. Join @rebeccacronin2 & @readwritemike to chat about lifting the level of character work in grades 2-5 tomorrow evening.

♦ ♦ ♦ ♦

Not on Twitter? Take Heinemann's free Twitter for Educators course here.

---
---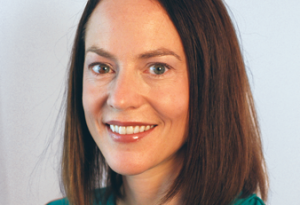 Anna Cockerille, Coauthor of Bringing History to Life (Grade 4) in the Units of Study for Teaching Writing Series.
Anna was a teacher and a literacy coach in New York City and in Sydney, Australia, and later became a Staff Developer and Writer at TCRWP. She served as an adjunct instructor in the Literacy Specialist Program at Teachers College, and taught at several TCRWP institutes, including the Content Literacy Institute, where she helped participants bring strong literacy instruction into social studies classrooms. Anna also has been a researcher for Lucy Calkins, contributing especially to Pathways to the Common Core: Accelerating Achievement (Heinemann 2012), and Navigating Nonfiction in the Units of Study for Teaching Reading, Grades 3–5 series (Heinemann 2010). Most recently, Anna served as an editor for the Units of Study for Teaching Reading, K–5 series.