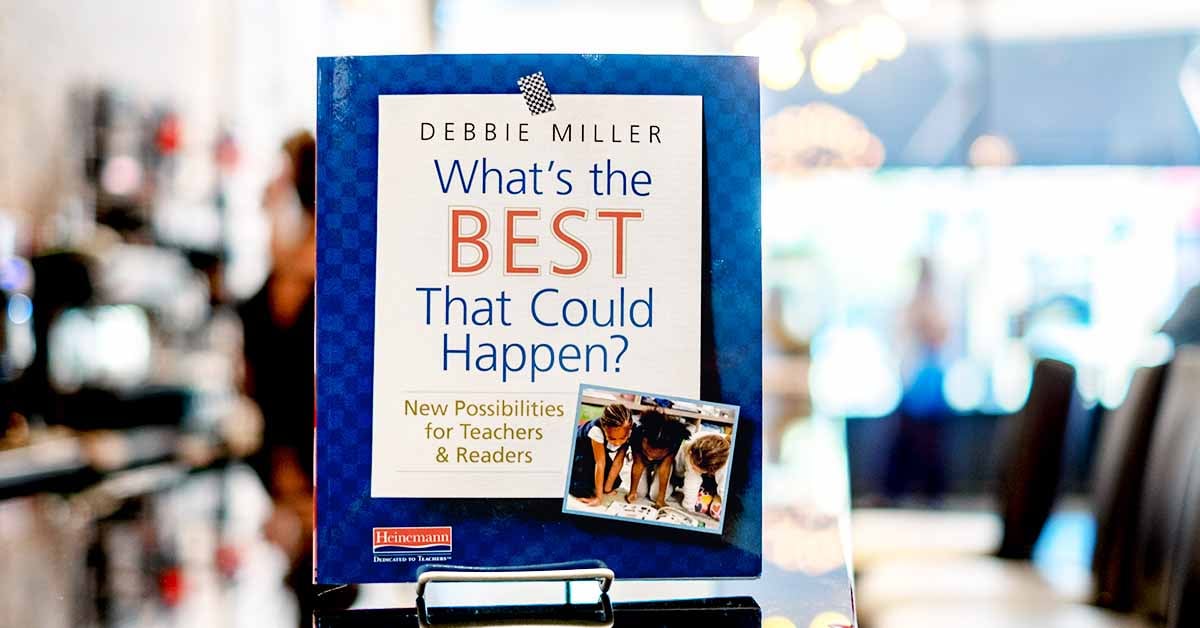 Taking ownership of our teaching and children's learning changes everything. We own it when things go well, and we own it when they don't.
Sometimes, when things fall apart, we choose the easy way out and hold children responsible for what went wrong. In our darkest moments, we may even say things like, "These kids just aren't ready for something like this," or "My class this year is so low," or "I just need to stick to the basics with these kids—they can't handle choice, or talking together during work time, or really anything except sitting in their seats."
But what if, instead, we owned the whole mess? What if we switched our thinking from finding fault with children to asking, "What can I learn from this? What do children need from me tomorrow to be successful? How can I scaffold them just enough so that they can get started and move forward? What can I do and not do, and say and not say, that will let children know I believe in them?"
In other words: Own it. Think about what kids need most. Trust yourself and move forward.
•••
Learn more about What's the Best That Could Happen? at Heinemann.com
Connect with other educators in the Facebook Group!
---
Follow us on Instagram @heinemannpub to stay up to date on the latest books, your favorite authors, and upcoming events!
---
Debbie Miller is a teacher, author, and literacy consultant. She taught in the Denver Public Schools for thirty years and now works extensively with schools and districts on long-range planning and development of literacy programs. Debbie is the author or co-author of many resources for teachers, including Reading with Meaning, No More Independent Reading Without Support, and the forthcoming What's the Best That Could Happen?
Follow Debbie on Twitter @millerread