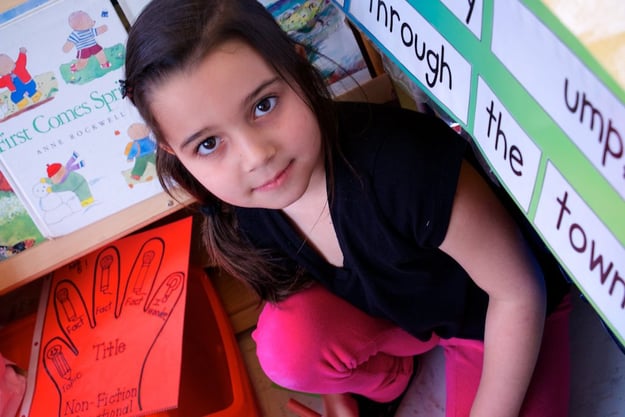 Written by Anna Gratz Cockerille
When it comes to teaching young students to read and write, no curriculum for the primary grades would be complete without an emphasis on word study. Emergent readers and writers must understand how letters, sounds, and words work to form the building blocks of language. A good word study curriculum supports students not only in knowing sounds and letters, but in becoming problem-solvers and detectives, confident enough in their word-solving skills that they can tackle inevitable trouble.
A good word study curriculum must include instruction in:
phonological awareness
phonics
letter-sound identification
high-frequency word knowledge
vocabulary building
Phonics, in which children learn to connect letters with sounds, break words into sounds, and blend sounds into words, is a key element in learning to read and write. Debate abounds on the best way to teach phonics. Many educators believe that phonics instruction should be explicit, often known as a synthetic approach to teaching phonics, in which students learn individual phonemes, that they then learn to blend to read or write words. Other educators believe that phonics instruction should be more implicit and contextual, as in the analytic approach to teaching phonics, where students rely more heavily on meaning to solve words. Most research, including the most recent report from the National Reading Panel indicates that students learn best when both kinds of phonics instruction are combined.
Whatever the approach, it stands to reason that any instruction in phonics is only worthwhile as long as kids are using what they are learning in their reading and writing. The best phonics curriculum, then, not only includes multiple pathways for students to learn how letters and sounds work, but also supports as much transfer as possible between reading, writing, and phonics.
The Teachers College Reading and Writing Project is currently developing a highly-engaging, comprehensive word study curriculum that is deeply connected to the Units of Study in both reading and writing. It will form a bridge of sorts between the reading and writing units, and will emphasize transfer directly and explicitly. Many of the components of the curriculum will be familiar and time-tested, such as: grade-specific units with clear, session-by-session trajectories; detailed session descriptions for each part of a word study lesson; varied teaching techniques and plenty of help understanding how to deliver each one; tons of rich content that serves as lesson planning tips and professional development; help with assessment and setting expectations and examples of student work.
Natalie Louis and Rachel Rothman, TCRWP staff developers, co-authors and thought partners to Lucy Calkins in the development of this exciting new curriculum, will be on hand this week to lead the @TCRWP Twitter chat on ways to support best practices in phonics instruction. They'll also share some sneak peeks into the Project's newest thinking and latest developments in their Phonics work.
Each Wednesday night at 7:30pm eastern, The Teacher's College Reading and Writing Project hosts a Twitter chat using the hashtag #TCRWP. @natalielouis & @RachelARothman to chat about supporting best practices in phonics instruction tomorrow evening.

♦ ♦ ♦ ♦

Not on Twitter? Take Heinemann's free Twitter for Educators course here.

---
---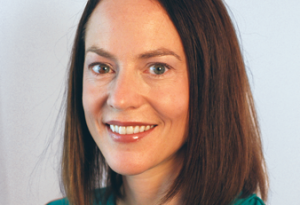 Anna Gratz Cockerille, Coauthor of Bringing History to Life (Grade 4) in the Units of Study for Teaching Writing Series.
Anna was a teacher and a literacy coach in New York City and in Sydney, Australia, and later became a Staff Developer and Writer at TCRWP. She served as an adjunct instructor in the Literacy Specialist Program at Teachers College, and taught at several TCRWP institutes, including the Content Literacy Institute, where she helped participants bring strong literacy instruction into social studies classrooms. Anna also has been a researcher for Lucy Calkins, contributing especially to Pathways to the Common Core: Accelerating Achievement (Heinemann 2012), and Navigating Nonfiction in the Units of Study for Teaching Reading, Grades 3–5 series (Heinemann 2010). Most recently, Anna served as an editor for the Units of Study for Teaching Reading, K–5 series.