Welcome to the fourth week of the Heinemann Summer Sessions! Each week throughout the summer, we will feature an article, video clip, or new professional book chapter from the Heinemann Digital Library on the topic of student engagement. Today, we look at a chapter from Lisa Eickholdt's newest book Learning From Classmates.
"What have you read that is like what you are trying to write?" —Katie Wood Ray, Study Driven.

Lisa Eickholdt explores the idea of engagement through the eyes of the learner, in this case, the young writers. Organized into chapters depicting what using student writing as mentor texts really looks like in action, Lisa's book shows how this vision creates a positive reality for writing lessons. She talks through her approach to lessons from displaying the student writing to scaffolding and guided practice. Sample lessons such as "Before and After," "Inquiry," and "Show and Tell" are shared as transcripts including student writing, allowing us to envision this practice in our own classrooms.
While you read this chapter, imagine what this practice would look like and sound like in your classroom. How would the idea of students as each others' mentors engage them deeper into the writing process? Which one of these lessons would you begin with in your own classroom?
Please join the conversation in the comments below. You can also engage on Twitter with #summerplc. Be sure to follow @HeinemannPD, @HeinemannPub and @LisaEickholt on Twitter.
♦ ♦ ♦ ♦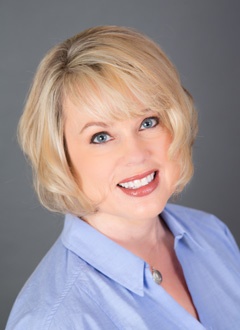 Lisa Eickholdt has spent her entire career searching for the very best ways to help all of her students. Learning from Classmates comes from more than twenty years' experience in classrooms as a primary-grades teacher, a Title I teacher, a Reading Recovery teacher, an interventionist, and a literacy coach. She has seen that any child can find success with the help of good teaching. Today, Lisa is Assistant Professor of Literacy Education at Georgia Gwinnett College, and she also works as a literacy consultant in classrooms nationwide.
♦ ♦ ♦ ♦
Sign up below to receive updates about our free online professional learning community—Heinemann Summer Sessions 2015!
♦ ♦ ♦ ♦
All Summer Sessions PLC content is also available within the Heinemann Digital Library. For year-round access to dozens of additional professional books, articles and classroom video examples, we encourage you to subscribe to our Digital Library.