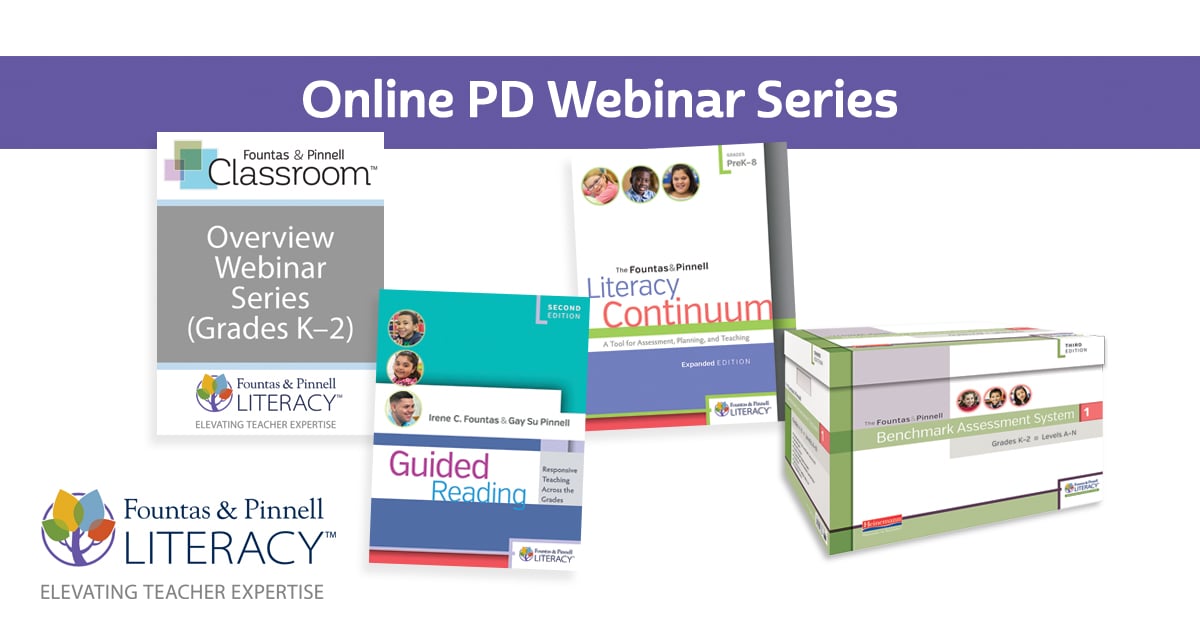 Summertime creates opportunity for activities that are critical to teacher rejuvenation. For some, it is the time where engaging in professional learning is the most fruitful because the capacity is greater for digging deeper into PD goals or school initiatives.
This summer, Fountas and Pinnell-trained consultant Chrisie Mortiz presents three live webinar series. Each interactive series consists of four, 75-minute sessions taking place from Monday through Thursday.

The first two will be live during the week of July 15th:
The third will be live during the week of July 22nd:
The best part is, even if your schedule doesn't align with all of the times, you can still register and access the recorded webinar sessions for up to 90 days after the conclusion of the webinar series. Whatever fills your schedule this summer, you have options!
In addition, Fountas & Pinnell Literacy offers four-part recorded webinar series year-round focused on topics such as The Fountas and Pinnell Literacy Continuum, K-8, Fountas & Pinnell Classroom™, and more. What are you waiting for? Find the series that matches your learning goals as part of your summer rejuvenation.