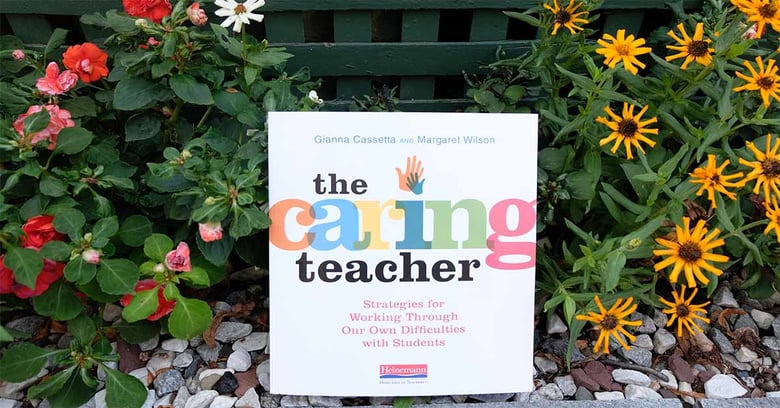 The Caring Teacher is an anecdotally rich book that invites us to look inward for reflection, and outward for connection. An invitation to try. Not just for the students who conform to our expectations, but for the ones who don't. The ones who most need us to be better.
Each chapter of the book is organized like this:
Difficulty - Presents a real life difficult scenario
Shift - Recommends a suggested shift in our thinking
Strategy - Offers multiple strategies for implementing change
Commitment - Includes exercises to reflect and incorporate lasting change

For example, the focus of chapter three is Language That Builds Relationships and the exercise offered in the commitment section is to Plan Asset-Based Language.
To develop your skill with switching your language to a more growth-oriented mind-set, choose one child with whom you're struggling. Acknowledge that you're stuck, and describe what you are seeing with the child. Try to move past the "can't" statements by reframing your thinking more positively. Consider the following questions:

What words do I need to remove from my thinking (e.g., never, impossible, every time)?
How can I focus on the relationship without the child's other challenges getting in the way?
What strengths do I have that can foster my relationship with the child?
Can I reframe some of the child's challenges as strengths that might help in our relationship?
The Caring Teacher is filled with easy-to-apply activities like the one above to help you grow into the caring teacher your students need you to be.
…
Learn more about The Caring Teacher at Heinemann.com

---

Follow us on Instagram @heinemannpub to stay up to date on the latest books, your favorite authors, and upcoming events!


---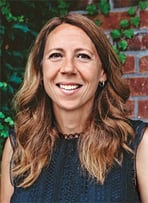 Gianna Cassetta is a former teacher, principal, coach, and district level leader. Her passion for the teaching and learning process, and her commitment to whole child-focused opportunities that are differentiated to meet the needs of each student, led her to cofound and lead public, charter conversion, and charter schools in Harlem, New York, and in Denver, Colorado. She is the author of several Heinemann books: Classroom Management Matters: The Social and Emotional Learning Approach That Children Deserve; No More Taking Away Recess and Other Problematic Discipline Practices; and The Caring Teacher: Strategies for Working Through Our Own Difficulties with Students. Follow Gianna on Twitter @Gianna_Cassetta.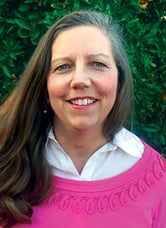 Margaret Wilson was a classroom teacher for 15 years. She has taught kindergarten, first, second, fifth, sixth, and seventh grade. She has also worked as an assistant principal, professional developer, coach, and curriculum developer. She is the author of nine books, including The Language of Learning and Teasing, Tattling, Defiance and More.