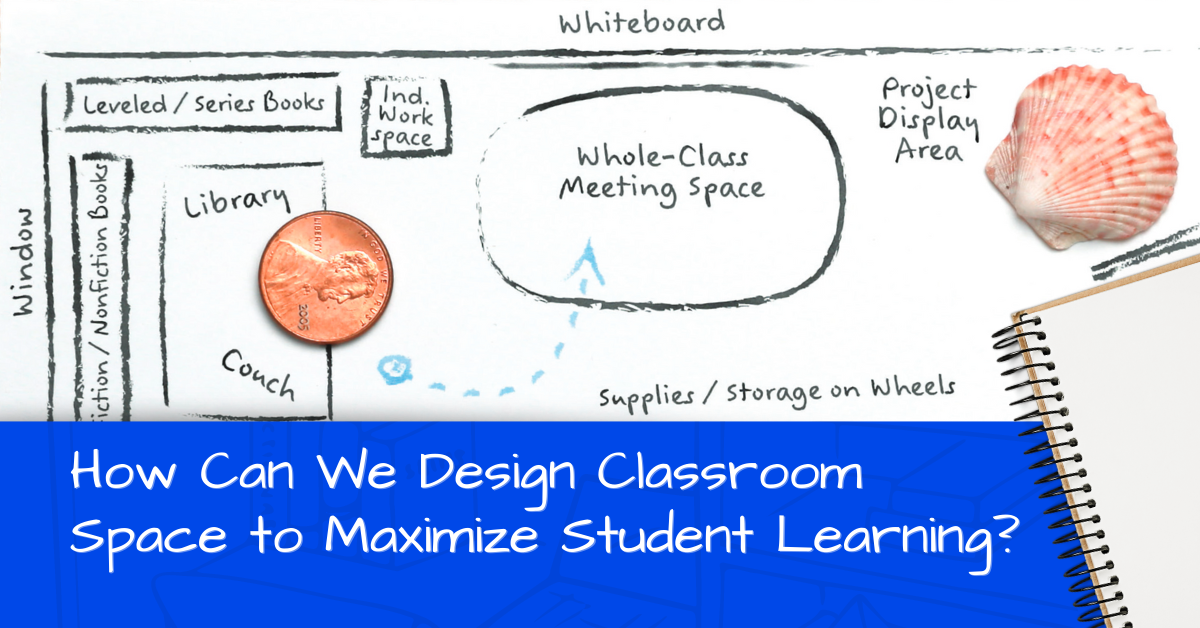 When and where do your students have repeated opportunities to review learned material? In addition to your whole-group, small-group, and individual work areas, your classroom has other spaces you'll need to consider and plan for. Although each classroom has a unique design, many teachers maximize learning by taking advantage of walls, perimeters, and corner spaces. These spaces can serve as an oasis to flex thinking and talking muscles, or as quieter zones for learners to tune out distractions. Some of the more popular "other" classroom spaces are often dual or multipurpose areas and feature a classroom library, a multimedia learning space, makerspace, and an art atelier. No matter what additional areas you decide to include in the layout of your classroom, it's important to create opportunities for learners to interact with the space. In other words, how are we designing each space to foster collaboration and maximize student learning potential? And which spaces might motivate students to engage with learning in ways that help them accomplish their content, language, and behavior goals?

If your class has a flair for the dramatic arts, then why not find ways to incorporate playwriting and improvisational work into your curriculum? Imagine moving a few desks out of the way, hanging a curtain, and carving out a theatre-like space for performances and presentations in one corner of your classroom.

If your students like to tinker, then be sure to incorporate opportunities and space to dismantle or reverse engineer appliances. Tinkering can develop fine motor skills and problem solving abilities and promote language and positive peer relationships. To get started, all you need is a work surface, a few storage containers, a shelf space, and a wall space to display plans, prototype drawings, and resources.



When you think about creating a classroom environment for all students, be sure that supplies, resources, and technology are available and adaptable to the learning needs of your diverse learning community. Most classrooms have students with a unique range of academic, social, and emotional learning needs, so it will be important to teach students how to independently access resources they may want to use to support their learning goals.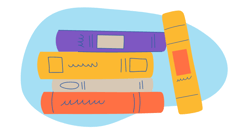 Classroom Libraries
Strategically organized classroom libraries are now commonplace in many K–8 classrooms. Educators and parent teams have spent countless hours sorting texts by topic, interest, author, genre, and reading level as needed so that students can more easily find books that connect with their passion and interests. Classroom library spaces can serve multiple purposes—they can be a resource for information, a small-group work space, and a refuge to those students who enjoy getting lost in books and making choices about what they read. When you imagine a practical and engaging classroom library, think about how much space you need. Consider the age and size of your readers and the number of books you have. The space you designate should be big enough for students to easily access a variety of books and spacious enough to include a small group of readers who choose to remain in the library area to read or work.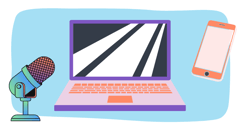 Multimedia Learning Spaces
Today's learning spaces can go way beyond the four walls of the classroom. More schools are utilizing federal funding sources like Title I, grants, and donations to equip classrooms with technology (often arriving in charging carts). Many schools have moved away from computer labs and are asking students to bring in their own devices. When you think about integrating educational technology into your classroom environment, there are the practical concerns like adding outlets or power strips to power more devices (outlets in classrooms are elusive and having a few more would be awesome!). More importantly, you'll want to think about whether the classroom environment is conducive to meaningful collaborative and interactive experiences. Some educators experiment by moving desks out of rows, so students can work in pods that mirror the small-group collaborative structures in today's workforce.

Here are some initial rules of thumb to consider when you strategically design spaces that support multimedia learning and connectivity in the physical classroom:
Location of electrical outlets—identify where devices can be stored and charged.
Location of internet access—be aware of spots in your building or classroom with poor internet access.
Maintenance and location—position devices away from chalk dust, water,
and magnets.
Number of devices—consider how many students can be in the multimedia learning space at one time.
Time limits—make sure every student has the same minimum amount of time with devices.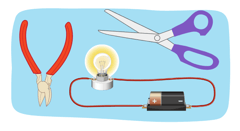 Makerspaces
Makerspaces are collaborative areas where students are encouraged to be curious, creative, and innovative. A makerspace typically has an assortment of materials and tools to help learners accomplish their DIY design goals. Older students like to be involved with the actual design of the space as well as make suggestions and help collect materials that will be included. Since learners are embracing their newfound identities as creators and designers, you'll no doubt want a space to help them imagine the unimaginable, tinker, create, design, and build prototypes. The small makerspace can be used for DIY projects of choice or to support a content-area learning goal. Makerspaces provide opportunities for students to pursue passion projects that deepen their understanding of their community and the world, develop empathy for others, and promote activism.

Maybe your school already has an innovation lab or learning studio. Even if it does, you can still carve out a small makerspace area in your classroom to promote and encourage design thinking. It's easy to get started! You'll need a place to store all your materials and tools and a space for your students to create. It will be easier than you think to gather materials. Traditional spaces have crafting and art supplies; recyclable and repurposed materials; building materials; traditional tools like scissors, rulers, and tape measures; and, if possible, industrial tools like rechargeable electric drills and screwdrivers.

Next think about how and when students will access this area. Most teachers like to have their classroom makerspace available during content-area science and social studies time or at the end of the day, but don't limit yourself or your kids. Empower learners to take ownership of their learning by requesting and scheduling time to work in this space; perhaps they might even create a print or online sign-up sheet. There's also a good chance your learners will come up with an idea for how and when to use the makerspace you didn't anticipate!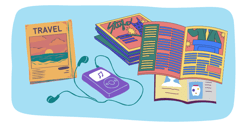 Content-Area Spaces
Potentially any area around the classroom can serve as a home base for storing and displaying content-related inquiry studies. In this space, students have increased opportunities to make sense of new learning and to interact with a variety of realia, helping them develop a deeper understanding of a theme or topic. It will be important for learners to have tools to keep track of their wonderings and questions about a topic, identify problems and design solutions, document and display new learning. Some resources you might consider adding to a content-area space include topic-related texts, primary and secondary resources, 3D artifacts, magnifying glasses, digital devices, and note-taking materials.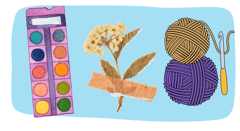 Art Atelier
Atelier is the French word for "studio" or "workshop" and was first incorporated by Italian educator Loris Malaguzzi into the Reggio Emilia model of early childhood development education in Italy, just after World War II. Traditionally the atelier plays a key role in each student's journey of knowledge and is designed and organized to foster imagination, creativity, and ownership of learning. In today's classrooms, art supplies and materials are generally relegated to the back of closets or under cobweb-filled classroom sinks. Consider designing your own art atelier. Openly storing and displaying art supplies in beautiful, thoughtful ways encourages both students and teachers to use them more often. It signifies the importance of art integration as a tool for expressing creativity and making meaning to gain deeper understandings of concepts.

Dedicating a space inside the classroom for art supplies and allowing students time and access to them may take some getting used to. The results may even encourage and inspire educators to incorporate more art into their daily routines. Wouldn't that be amazing! Start small. Begin by locating and updating art supplies, tossing out any old paints, dried-up markers, bits of crayon, or fraying paintbrushes. Sharpen your colored pencils and have students become familiar with the class art inventory by helping sort and organize your supplies, into bins, baskets, or jars. Put out some paper, and voilà, your art atelier is open. Teach into its use and upkeep by encouraging learners to visit the area often and adhering to the retrieval system that gives them ample chances to use the materials and practice putting them away.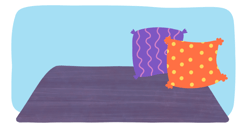 Playful Spaces
Why not designate a space for play? Most experts agree that a key component to learning is play and that establishing a culture and space for play-based learning opportunities promotes whole-child development and positive social interactions between peers. It also provides learners with authentic ways to transfer their learning both alone and collaboratively. Play in the classroom may look different in primary, intermediate, and middle school classrooms, but no matter the age, play also reduces stress, improves mood, and can encourage peer collaboration. Consider carving out a space for block building and dramatic play realia around a theme, like community or adaptations. In the intermediate and middle school grades, a table or rug space to meet up and play is still essential. Cards, board games, chess, jigsaw puzzles and Rubik's cubes can relieve tension, spark conversation and laughter, and provide endless opportunities to rehearse and practice conflict resolution and problem-solving skills.


Teaching into Every Classroom Space
You will want to properly introduce any space you and your students decide to design and create in a way that gives students a chance to grow familiar with it. During a class tour meeting, teach students about why the space was created, then brainstorm together about the roles and responsibilities in the space. This is also an opportunity for learners to seek out answers to their questions and make suggestions about how to improve upon the space. Once learners understand how to work and care for the space with independence, you will be able to focus more on how to use the space to provide differentiated and multisensory learning opportunities.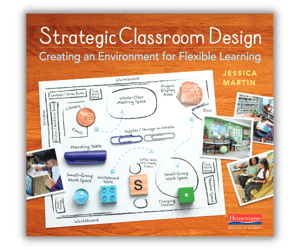 To learn more about this title and the author visit Heinemann.com.