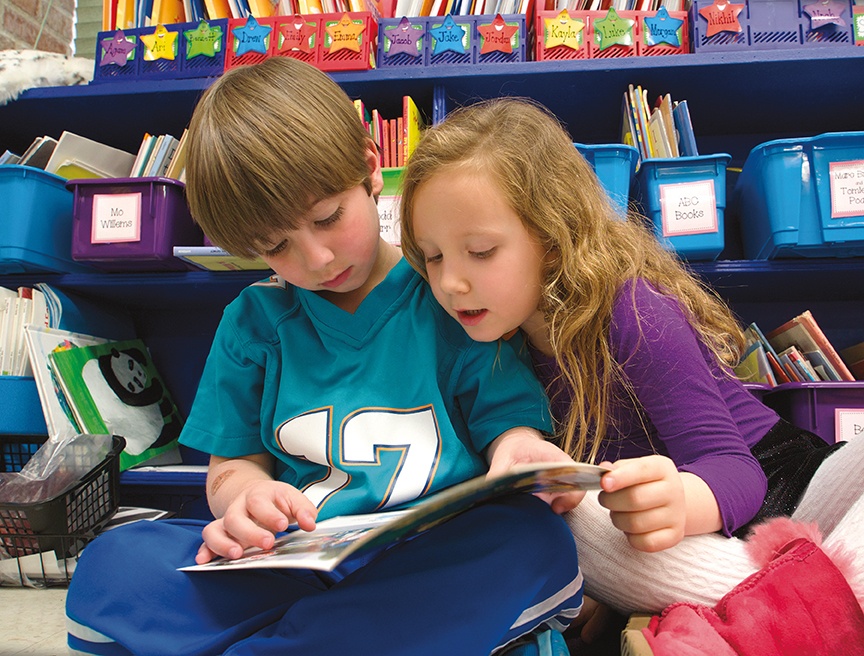 Written By Anna Gratz Cockerille
The Units of Study in Reading is a comprehensive curriculum designed to provide a years' worth of instruction in reading. Each kit contains four fully fleshed-out units that together provide a balance of foundational skills, nonfiction and fiction. Each unit represents about six to eight weeks of instruction, so there is space for some additional teaching to round out a school year. Hence, the If…Then…Curriculum: Assessment-Based Instruction book that is part of every kit.
This is part of the beauty of the Units of Study: the specificity and precision of the Unit books juxtaposed with the flexibility of the If…Then…Curriculum book. Each grade level's If…Then… book contains a mix of units in fiction and nonfiction, some geared toward a higher level than the Unit books and some lower. These units are not fleshed out in the same way as the Unit books. Rather, they are written as general plans, stories of how a unit might go.
Some teachers decide early on in the school year which If…Then… units they will teach alongside the four Unit books. Others leave space at certain points in the year and choose If…Then… units based on the needs of their class at that time. And of course, choosing which If…Then… units to teach is just the beginning. Developing day-to-day plans based on the write-ups in the If…Then… book is the next step.
Here are a few tips to help with planning these units:
Read the unit overview, and note the key skills that are emphasized in the unit. Particularly if you teach upper grades, decide whether you'll conduct a pre-assessment before the unit begins so you'll have a sense of students' facility with these skills.

Consider preparation you'll need to do, such as read aloud texts you'll need to gather, and any changes to the classroom library you'll need to make.

Read the description for each Bend of the unit. As you do, annotate possible teaching points and anchor charts.

Review your annotations, and list teaching points for each bend of the unit. Don't worry yet if you don't have the exact number of teaching points you need. You can develop additional teaching points as the unit progresses.

As you plan for each day of teaching, jot ideas for each part of the minilesson, and ideas for conferring and small group work you'll likely need to do that day.
Additionally, the Teachers College Reading and Writing Project and Heinemann have released two additional book-length units in reading, each addressing a key topic from the If…Then…books: Word Detectives: Strategies for Using High-Frequency Words and for Decoding, Grade 1, and Mystery: Foundational Skills in Disguise, Grade 3. If one of these units fits your curricular plans, they are available here.
This week at the @TCRWP Twitter chat, Katie Clements and Casey Maxwell will lead a discussion on how to plan for robust If…Then… units in reading, including tips for how to flesh out day-to-day plans, gather materials, and anticipate tricky spots so that these units are as strong and supportive as possible.
♦ ♦ ♦ ♦

Each Wednesday night at 7:30pm eastern, The Teacher's College Reading and Writing Project hosts a Twitter chat using the hashtag #TCRWP. @clemenkat & @ctinthecity to chat about developing robust If/Then Units in Reading tomorrow evening.

♦ ♦ ♦ ♦

Not on Twitter? Take Heinemann's free Twitter for Educators course here.

---
---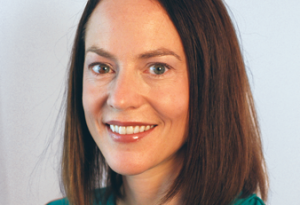 Anna Gratz Cockerille, Coauthor of Bringing History to Life (Grade 4) in the Units of Study for Teaching Writing Series.
Anna was a teacher and a literacy coach in New York City and in Sydney, Australia, and later became a Staff Developer and Writer at TCRWP. She served as an adjunct instructor in the Literacy Specialist Program at Teachers College, and taught at several TCRWP institutes, including the Content Literacy Institute, where she helped participants bring strong literacy instruction into social studies classrooms. Anna also has been a researcher for Lucy Calkins, contributing especially to Pathways to the Common Core: Accelerating Achievement (Heinemann 2012), and Navigating Nonfiction in the Units of Study for Teaching Reading, Grades 3–5 series (Heinemann 2010). Most recently, Anna served as an editor for the Units of Study for Teaching Reading, K–5 series.