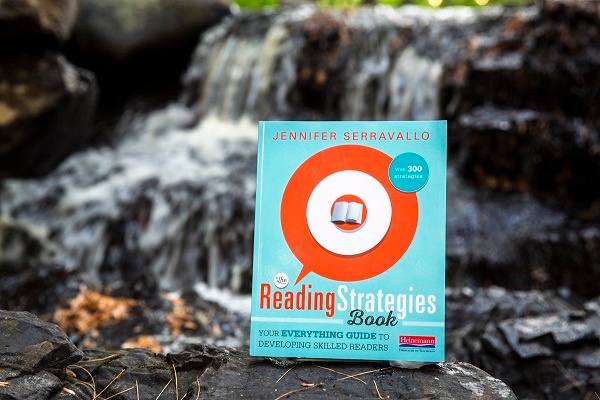 by Heinemann Inside Sales
Recently, I talked with Marnia Letendre regarding the Heinemann grant assistance portal. Marnia is a Literacy Coach at Pitner Elementary in Acworth, Georgia. As we talked it became obvious that she is a true devotee of Heinemann resources. During our conversation, I inquired about what her favorite Heinemann resources are; she listed half a dozen without hesitation.
I asked if she would be interested in taking part in our blog series, Discussions with Small School Districts. Immediately, she said, "YES!" To make the process a little easier, I suggested she pick one of her favorite Heinemann resources and asked how it has helped her as a teacher, enhanced her classroom, or the positive effects the resource has had on her students. Being passionate about education, she asked for a little time to pick "just one."
I am happy to share part of an email I received from Marina after she chose her one resource. She has grown fond of The Reading Strategies Book: Your Everything Guide to Developing Skilled Readers by Jennifer Serravallo.
Dear Heinemann,

Our teachers, including myself, are in LOVE with this book!!!

We have incorporated half-day collaboration days, every nine weeks, where we discuss upcoming standards, skills, and strategies needed for reading. This text has been such a great addition to our arsenal of go-to professional literature. In fact, we keep making purchases of the text and can't seem to keep it on the shelf…it's just one of those books! (I wonder if there are some teacher book hoarders out there!) We have found it to be one of the most user-friendly texts we've encountered. Teachers love the examples of mini-lesson charts, the use of quick and powerful lessons, and the citing of other texts where they can find additional information to guide instruction. As a literacy coach, I'm pleased that we have found something for a teacher that seems to create less work, rather than more. Teachers know they can count on Jennifer's text to glean ideas and share in collaboration. And, I must admit, this makes me a very happy Literacy Coach!

—Marnia Letendre
♦ ♦ ♦ ♦