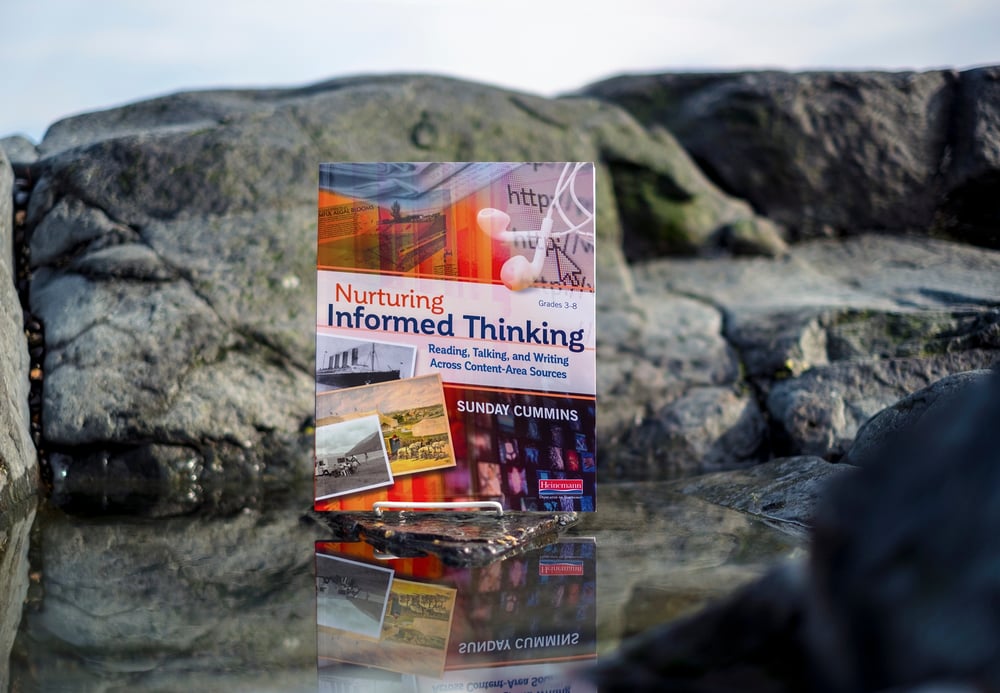 Sources come in many shapes and sizes: articles, photographs, infographics, and videos; narrative, explanatory, descriptive, persuasive, and argumentative; primary sources and secondary sources. The use of different formats helps authors shape the same information in different ways, and these diverse sets of sources promote critical thinking.
When using multiple sources in the classroom, keep in mind that It's fine to select one paragraph or a few pages as a source. You can also identify thirty seconds of a video clip or one diagram as a source. If a source is manageable, students are more likely to recall specific details and, as a result, can more easily compare and contrast those details with new information as they examine additional sources.
In the following video, Sunday Cummins discusses how to manage multiple sources effectively, so that students actually get out of a text what they need, in order to guide and support their thinking:
As you begin to develop a set of sources, think about how the information provided in each source supports and/or extends the information in the other sources. I try to layer sources so that when students read a second, third, or fourth text, they start to notice details that are the same or they begin to notice information that is different and that can be added to what they learned in a previous text.
• • •
Learn more about Nurturing Informed Thinking at Heinemann.com
---
Sunday Cummins, a former classroom teacher and literacy coach, is the author of Close Reading of Informational Texts and Unpacking Complexity in Informational Texts. She has a doctorate in Curriculum and Instruction from the University of Illinois, Urbana-Champaign and taught at National Louis University. As a literacy consultant, she continues to teach and learn alongside educators with a focus on reading, writing, and creating informational sources. Sunday is a graduate of Teachers College, Columbia University and also served as Literacy Education Professor at National Louis University. You can learn more about her current work through her blog at sunday-cummins.com.