Welcome to the Heinemann PD Professional Learning Community Series! This month we discuss cultivating literacy-rich classrooms.
♦ ♦ ♦ ♦
How can we couple the power of allowing children to talk about books with purposeful, deliberate instruction?
In her On Demand Digital Campus Course Teaching Reading in Small Groups, Jennifer Serravallo explains that a crucial piece of deciding what to teach is: research. By carefully observing students - listening to their conversation, noticing behaviors and noting their comprehension, teachers can gather personalized and specific information that will help support students' work before and during book clubs.
As you watch the video below, practice this research phase by taking some of your own notes. What compliments would you give each student? What next steps would you consider for these group members?
♦ ♦ ♦ ♦
Looking for more PD on this topic?
Online: The Reading and Writing Strategies webinar series with Jennifer Serravallo starts October 25. Click here to learn more!
Off-Site: Jennifer's One-Day Workshop Strategies and Structures for Teaching Reading is coming to MA and IL this Fall! Click here to learn more!
On-Site: Invite Jennifer to your school or district to present a seminar or deliver a customized blended PD program. Inquire here!
♦ ♦ ♦ ♦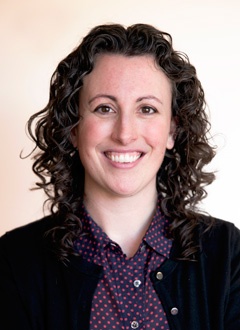 Jennifer Serravallo (@JSerravallo) is the best-selling author of the new Reading Strategies Book as well as other popular Heinemann titles, including Teaching Reading in Small Groups; Conferring with Readers (coauthored with Gravity Goldberg); and The Literacy Teacher's Playbook, Grades K–2 and Grades 3–6. She is also the author of the On-Demand Course Teaching Reading in Small Groups: Matching Methods to Purposes where you can watch dozens of videos of Jen teaching in real classrooms, and engage with other educators in a self-paced course. For those who are seeking a shorter Online PD experience, Jennifer also hosts a Single-Session On-Demand Course Strategy Lessons in Reading: Conferring with Small Groups.