Welcome back to the Heinemann PD Professional Learning Community Series! This month we celebrate new beginnings for teachers and learners across the country.
♦ ♦ ♦ ♦
What do you see when you look at student writing?
In this clip from a recent webinar, author and educator Lisa Eickholdt nudges us to think carefully about how we initially respond to student writing. It is so easy to see errors, messy handwriting, and misspellings that we often miss the beauty and potential that lies beneath.
She challenges us to push ourselves to look differently at student writing so that we can cultivate the writer within every child. As you view this clip, consider how this perspective can release you and your students into the true journey of writing this year.
You can learn more with Lisa Eickholdt as she partners with Patty Vitale-Reilly for a 3-part webinar series this fall on Writing Workshop Essentials.
♦ ♦ ♦ ♦
Looking for more PD on this topic?
Online: Webinars are a fantastic way to get up close with authors and fellow educators as you hone your teaching craft. Click here to check out the webinars scheduled so far for this year!
Off-site: Which authors are coming to your area for one day workshops? Click here to browse the list by region, author, or state.
On-Site: Take a look at customized seminars, consulting authors and speakers, and residencies available to you by clicking here.
♦ ♦ ♦ ♦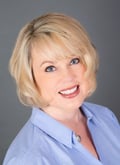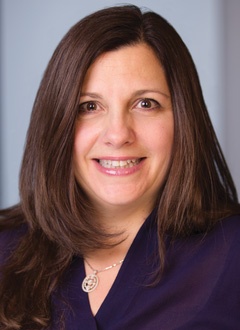 Lisa Eickholdt (@LisaEickholdt) has 23 years of experience in the classroom as a primary grades teacher, a Title I teacher, a Reading Recovery teacher, an interventionist, and a literacy coach. Today, Lisa is an Assistant Professor of Literacy Education at Georgia Gwinnett College and works as a literacy consultant in classrooms nationwide. Her recent book, Learning from Classmates: Using Students' Writing as Mentor Texts, celebrates student writing and promotes student engagement.
Patricia Vitale-Reilly (@PattyVReilly) has 25 years of experience in education as a classroom teacher, an instructor at the graduate level, a literacy coach, and a staff developer at the Teachers College Reading and Writing Project. Currently, she is an educational consultant working with schools nationwide. Patty is an author of Time for Kids teacher training materials and is a contributor to Write Time for Kids, co-author of The Complete Year in Reading and Writing Grade 2, and the author of Engaging Every Learner: Classroom Principles, Strategies, and Tools.
---
Do you want to receive articles, video clips, and more professional learning content from our PLC Series blog to support you as you move through the different phases of the school year? Be sure to sign up here to receive weekly notifications when we post new content to this PLC Series.