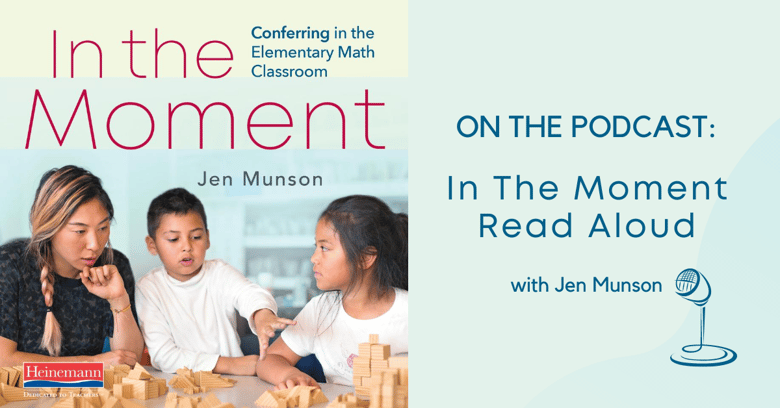 This week on the podcast we're excited to play for you a preview of one of Heinemann's newest audiobooks. 

In The Moment: Conferring in the Elementary Math Classroom, author Jen Munson conveys the importance of both teachers and students being fully present in order to enhance mathematics learning for all. Jen presents examples of the practical shifts we can make to bridge the gap between learning and mastering math concepts.

 In this preview of her audiobook, Jen details what a math conference is, and how to make conferring with your math students even more effective.

 This audiobook also includes bonus materials, where we hear teachers utilizing these shifts and their reflections on how these have impacted their students' understanding.

Here now is author Jen Munson:



PLEASE NOTE: You can listen to the full audiobook from your preferred audiobook vendor. While Heinemann does not sell audiobooks directly on our website, you can listen to samples and learn more about our audiobook options here.

Download In The Moment from your favorite audiobook provider.
Now available on Audible!

Learn more about all our Heinemann audiobook titles.


To learn more about In The Moment visit Heinemann.com.
To view the chapter that is read aloud in this podcast click below.

---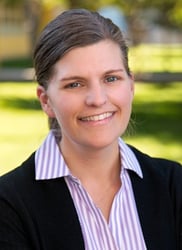 Jen Munson is a postdoctoral fellow in learning sciences at Northwestern University, a former classroom teacher, and a professional developer who works with teachers and school leaders across the U.S. to develop responsive, equitable mathematics instruction. Jen received her PhD in mathematics education from Stanford University. She is also coauthor of the Mindset Mathematics curriculum series.