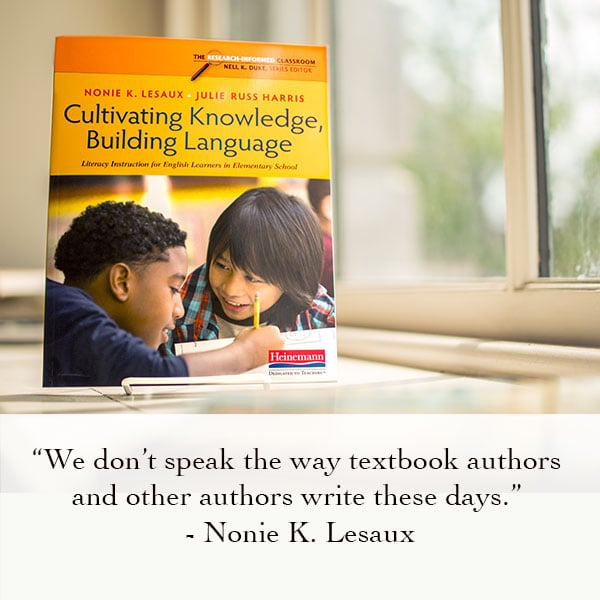 Last year Heinemann author Nonie K. Lesaux delivered the keynote address to the Early Childhood Literacy Summit. Afterwards she took questions from the audience, and in this response she spoke about some of the research found in her recent book Cultivating Knowledge, Building Language.
⇔ ⇔ ⇔
You can watch the full keynote address here:
---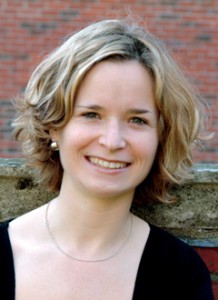 Nonie K. Lesaux, PhD, is the Juliana W. and William Foss Thompson Professor of Education and Society at the Harvard Graduate School of Education. Lesaux leads a research program guided by the goal of increasing opportunities to learn for students from diverse linguistic, cultural, and economic backgrounds. Her research on reading development and instruction, and her work focused on using data to prevent reading difficulties, informs setting-level interventions, as well as public policy at the national and state level.