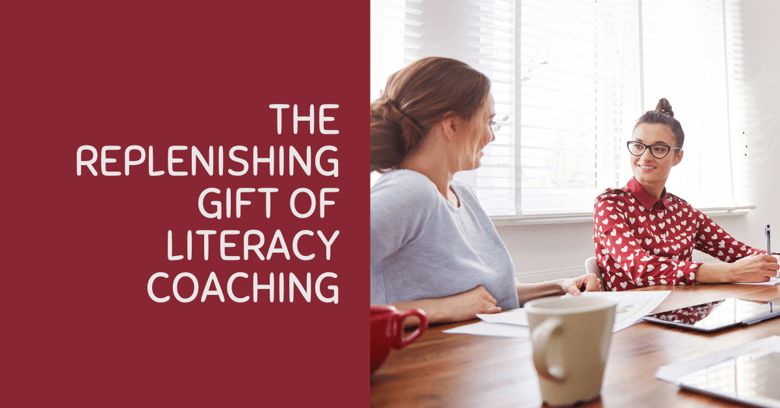 The following is adapted from No More Random Acts of Literacy Coaching by Erin Brown and Susan L'Allier.
This book is part of the Not This, But That Series.
When a school provides coaching for teachers, that support can nourish the ecosystem like fresh rain soaking soil. Teaching can be isolating. Coaching can be a replenishing gift.

In Section Three: Coaching Strategies to Enhance Teacher Practice and Improve Student Learning, Erin Brown begins by describing the roles of literacy coaches and teachers within Coaching Cycles.
• • •
Coaching Cycles to Enhance Teacher Practice and Student Learning

A coaching cycle is an articulated plan for the work that happens between a teacher and a coach, based on a specific goal. Successful coaching cycles are built on the belief that the person being coached is capable of accomplishing the goals they have set.

The coach's role in a cycle is to support and advance the teaching decisions made to achieve a goal in the shortest time possible.

The teacher's role in a cycle is to invite someone into their thinking so they can revise and enhance what they know.
As we begin a coaching cycle, we can ask the centering question that my colleague and mathematics coaching expert, Kristin, recently asked in a coaching meeting:
"What can we do together that only can be done because we are working together?"
Isn't that a grounding question? To me, it's a reminder of the acceleration and growth that comes from teaching side by side with someone when hyper-focused on a common purpose. Thinking about what we can accomplish together that we could not accomplish alone drives teachers to choose ambitious goals. Teachers know they won't be left struggling to figure out how to achieve those goals on their own.
Coaching Cycles Are Predictable Yet Flexible

There is no magic to a coaching cycle. The format is meant to be simple and predictable, but flexible enough to meet the needs of the teacher.
Let's look more closely at the components of a typical coaching cycle.
The first step in most coaching cycles is goal setting. The coach and teacher(s) come together to discuss the specific work they might do together to support students. In this conference, they define a data-informed student learning goal.

After determining a specific and measurable goal for their collaboration, the coach and teacher(s) begin to co-plan the first lessons and other activities they will use to work toward the goal. While co-planning, they often decide to follow the gradual release of responsibility approach (McVee et al. 2019) where the coach will begin with modeling a specific instructional practice, later will move to co-teaching with the teacher, and then will switch to observing and providing feedback as the teacher takes on the instruction.

The decisions made during the co-planning phase are fluid and may be revised throughout the implementation phase of a coaching cycle as the coach and teacher watch students and reflect together. Modeling, co-teaching, and observing are chosen intentionally throughout a coaching cycle depending on what is needed to meet a particular goal. Many factors come into play when deciding which coaching activities will best meet needs in a coaching cycle, including how familiar the coach and teacher are with each other's teaching, the depth of the instructional goal, and the predicted length of the coaching cycle.

Between each teaching episode, the coach and teacher conference to reflect, revise, and co-plan next instructional steps. During these conferences, the coach and teacher use observation and informal assessments to revise the next steps needed to achieve the goal.

As you can see, conversations become the center of any coaching cycle. Once coaches and teachers start teaching together, their conversations are usually filled with honest reflection in light of the initial goal. And they don't have to wait until the end of a planned coaching cycle to revisit their goal! Hopefully the goal is woven into all of their conferences. When comparing the goal with what they are noticing through intentional observations of students' learning, they determine which students have achieved the goal or a part of the goal at any point in the cycle and what instructional steps to take with those who are still working toward the goal. Sometimes it's the real work of teaching side-by-side that helps colleagues realize that a goal might need to be refined to better meet key learning standards or research-supported literacy practices. Conferencing regularly helps teachers and coaches calibrate their decisions as they move toward their shared goal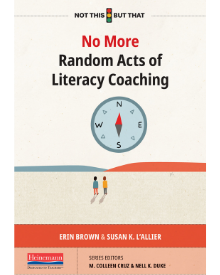 To learn more about this book, visit Heinemann.com.
This book is part of the Not This, But That Series of books.

---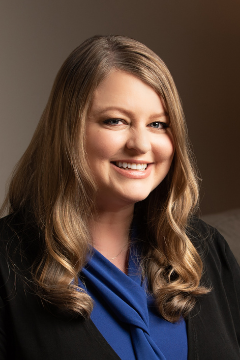 Erin Brown has more than twenty years of experience as a classroom teacher, literacy specialist, literacy coach, and consultant. Her current role includes facilitating a professional learning network of literacy coaches across Michigan. While working with children is her first passion, she is honored to now learn alongside literacy educators, focusing on research-supported instruction and professional learning that is as close to the real work of classrooms as possible.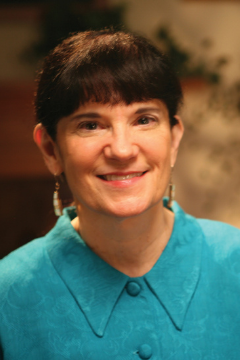 Susan L'Allier is Associate Professor Emeritus at Northern Illinois University, where she taught graduate courses in literacy leadership and coaching. A former elementary school teacher and principal, Susan's research has focused on the relationship between literacy coaching and student achievement. She is the author of numerous articles and the coauthor of two books about literacy coaching, including The Common Core Coaching Book and Collaborative Coaching for Disciplinary Literacy.

REFERENCES:


McVee, M. B., E. Ortlieb, J. S. Reichenberg, and P. D. Pearson, eds. 2019. The Gradual Release of Responsibility in Literacy Research and Practice. Bingley, UK: Emerald Publishing Limited.