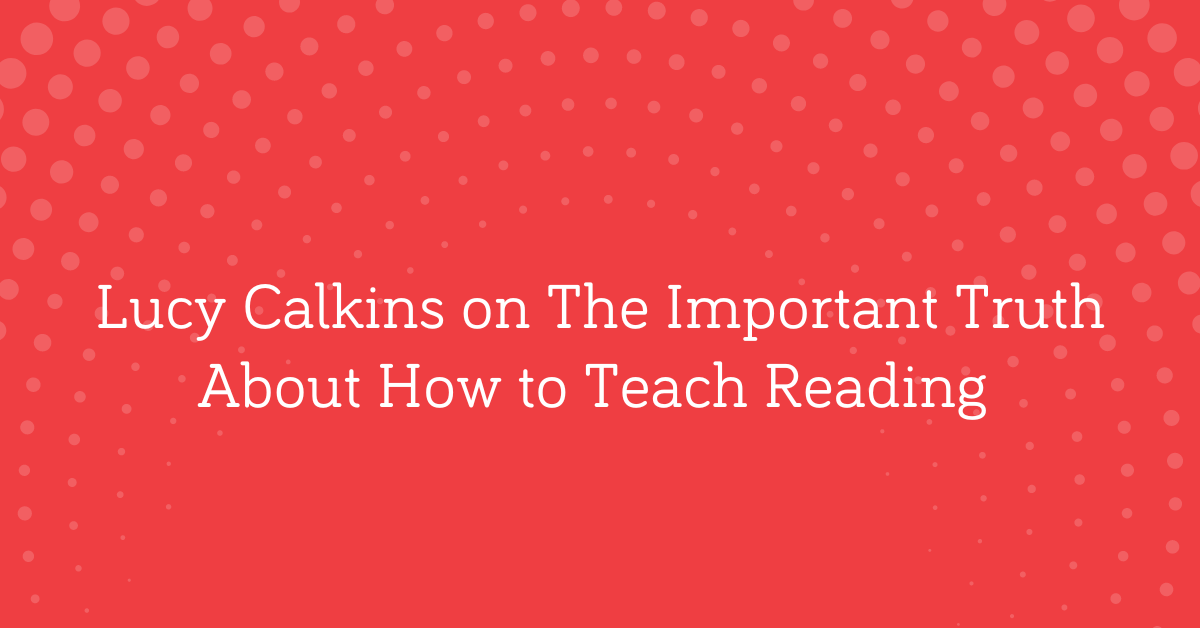 Lucy Calkins recently penned an OpEd for Education Week. In the piece, she addresses the serious challenges facing education today and outlines how recent updates to the Units of Study meet those challenges head-on.
Click the button to read the full OpEd at EdWeek
"The work of developing a nation of readers has never been more urgently needed. We owe it to teachers—and children—not to get distracted, to recognize what's true and what's not true, and to take time to focus on what's most important."