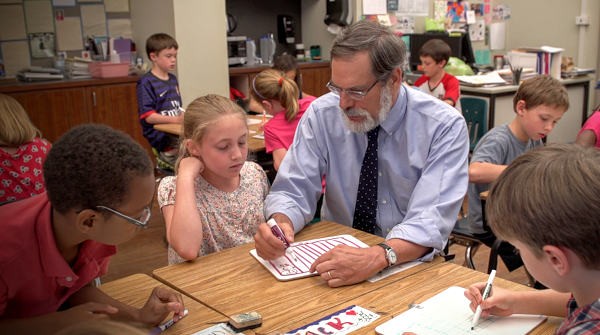 "One of the most exciting things of all today is that you've got teachers posting things that are available to everyone. There's an immense amount of high quality resources available." —Steve Leinwand

If you've ever had the privilege of hearing Steve Leinwand speak, you know he is energetic and opinionated. More importantly, he is fiercely devoted to the best possible mathematics instruction for all students. His two books, Accessible Mathematics and Sensible Mathematics, are both bold and practical guides for shifting how we teach math in all grades. In today's blog, Steve shares his top online resources for improving math instruction.
What are some of the best resources out there for improving and enhancing math instruction?

Steve Leinwand: One of the most exciting things of all today is that you've got teachers posting things that are available to everyone. There's an immense amount of high quality resources available. I start with the website Emergent Math by Geoff Krall. It does an amazing service for every third grade through high school teacher in the nation. These problem-based learning lessons provide amazingly good links to every single Common Core standard for every unit he has constructed. So when teachers are saying, "Okay, this is my standard, this is what I have to teach. I've got to worry about systems of equations, I've got to worry about rates, I've got to think about multiplication and division," Geoff has identified one, two, or three resources. He's borrowed from the MARS Project. He's taken from Dan Meyer's three-acts lessons and from other sets of three-acts lessons. He's identified resources from a range of places and sorted through all of them. It's amazing.
The Howard County Public Schools website is just a joy. Howard County has produced things that are so quality and so accessible and so helpful to all of us in terms of the tasks, the big ideas, and the essential questions in math—and it's been done for every unit and every standard.
As I said, the three-act lessons that Dan Meyer has put together, that Robert Kaplinsky has put together, that Andrew Stadel has put together on Estimation 180—those are amazing resources. Eric Milou has also put together a great website that links to a range of these kinds of resources.
I also love LearnZillion. I love the videos and the way it helps teachers understand, "What the heck does this mean?" You get a range of ideas that give you options for creating blended lessons—I can assign some for home, I can use some for intervention, I can assign some of them in class, or I can just use the notes around them to truly help me understand the key math concepts.
Finally, I strongly urge people to attend to the progressions documents that Bill McCallum and the writers of Common Core have put together. These progressions are a set of wonderful papers that really unpack why the Common Core was designed the way it was and the meaning behind a good deal of the big mathematical pieces that are central.
Did you miss part 1 of our recent interview with Steve? Click here to read it now.

♦ ♦ ♦ ♦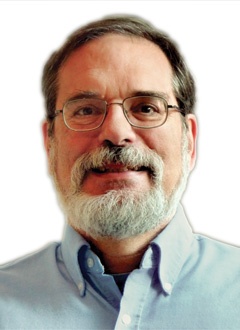 Steve Leinwand is the author of the bestselling Heinemann titles Accessible Mathematics: Ten Instructional Shifts That Raise Student Achievement and Sensible Mathematics: A Guide for School Leaders in the Era of Common Core State Standards. He is Principal Research Analyst at American Institutes for Research in Washington, D.C., where he supports a range of mathematics education initiatives and research. Steve served as Mathematics Supervisor in the Connecticut Department of Education for twenty-two years and is a former president of the National Council of Supervisors of Mathematics. Follow him on Twitter @steve_leinwand.