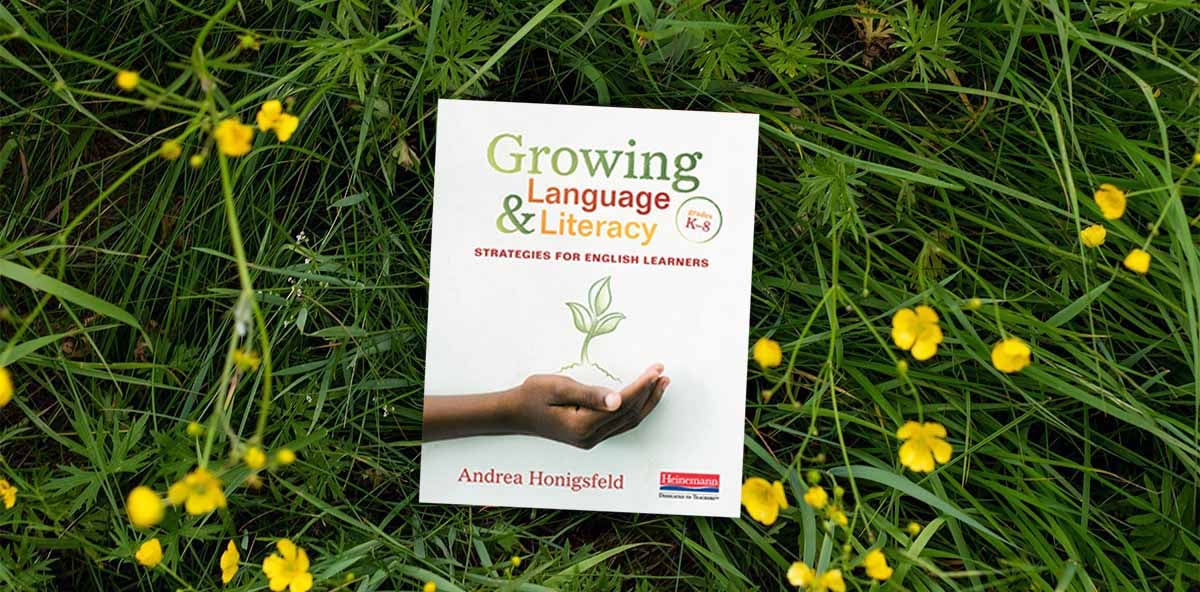 If you are reading this, chances are that you are among the ever-growing group of teachers in the United States who have multilingual students in their classrooms and who face the challenges and joys of guiding them on a journey of cultural, linguistic, and academic explorations. Or you might be a student in a teacher education program, just beginning to explore the complexities of the profession, who eagerly (or perhaps a bit nervously) anticipates what it might be like to work with students who do not speak English (yet!). You might be a coach, school or district administrator, or teacher educator, who is looking for a quick-to-read, user-friendly, accessible resource to address the diverse language and literacy proficiencies that coexist in many classrooms.
Language acquisition and language learning are strictly separated by some researchers
and practitioners. In Growing Language and Literacy, Andrea Honigsfeld suggests that the process of language acquisition and intentional learning in the academic context cannot be artificially separated.
The book is built on five tenets that offer an overarching framework for multilingual learners and their teachers:
1. Assets-Based Philosophy
ELs and their rich cultural and linguistic backgrounds must be recognized as a social and educational resource for everyone in a school community. Rather than looking at ELs as deficient and lacking knowledge and skills, take a strengths-based approach to understanding what each child is able to do and how to support them all to reach their full potential.
2. Individual Variations
As a group, ELs represent tremendous diversity, not only culturally, linguistically, and socioeconomically, but also based on how much prior knowledge and what type of academic, linguistic, and literacy skills they bring with them when they enter your classroom. Although language proficiency tests are commonly administered in each state to establish incoming students' proficiency levels, it is important to understand that students' trajectory and direction of development may be different in the four language domains. In speaking and listening, they may represent one level, and in reading and writing, a quite different one.
3. Integrated Content and Language and Literacy Instruction
Language and literacy learning for ELs may not exist in isolation from the academic curriculum (Heritage, Linquanti, and Walqui 2015). Academic language is recognized as the language used in schools to acquire new or deeper understanding of the core curriculum and to communicate that understanding to others (Gottlieb and Ernst-Slavit 2014). With this notion in mind, here you can take an approach to introducing strategies that may be used across grade levels and across content areas in support of developing academic language and literacy skills.
4. Culturally and Linguistically Sustaining Instructional and Assessment Practices
Students need a culturally and linguistically sustaining instruction and assessment. Teachers who engage in these practices not only recognize and respond to students' languages, literacies, and cultural practices, but also validate them through multimodal and multilingual learning opportunities. The goal is help student become successful in U.S. schools and society but not at the expense of sacrificing their existing cultural and linguistic competences.
5. Purposeful Interaction and Collaboration
Language and literacy development as well as content attainment require students
to interact not just with the academic content and their teachers but with
each other as well. Language does not thrive without ample opportunities to participate in meaningful learning activities that require collaboration.
Language development is neither static nor linear. Language acquisition is fluid and dynamic. Students come with vast individual differences in their backgrounds and experiences, so at any given moment, some students may exhibit some abilities at a higher proficiency level and other students at a lower one.
Focusing on what students can do, as opposed to what they cannot do, is more likely to make students feel empowered and able to learn to English. According to a deficit model, students are at an academic disadvantage due to their cultural, social, and linguistic backgrounds, including their lack of or limited ability to communicate in English. In contrast, an assets-based model of education considers and intentionally builds upon the values, lived experiences, language patterns, and background knowledge students bring and sees them as strengths and advantages that support, not hinder, learning.
…
This blog has been adapted from Growing Language and Literacy. You can learn more at Heinemann.com
---
Follow us on Instagram @heinemannpub to stay up to date on the latest books, your favorite authors, and upcoming events!
---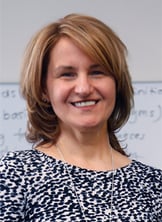 Dr. Andrea Honigsfeld is Associate Dean and Director of the Doctoral Program (Educational Leadership for Diverse Learning Communities) at Molloy College, Rockville Centre, NY. Before entering the field of teacher education, she was an English as a Foreign Language teacher in Hungary (grades 5-8 and adult), an English as a Second Language teacher in New York City (grades K-3 and adult), and taught Hungarian at New York University. A Fulbright Scholar and sought after national presenter, Andrea is the coauthor or coeditor of 20 books on education and numerous chapters and research articles related to the needs of diverse learners. Andrea is coauthor of the Core Instructional Routines books with Judy Dodge. Visit Andrea at www.andreahonigsfeld.com