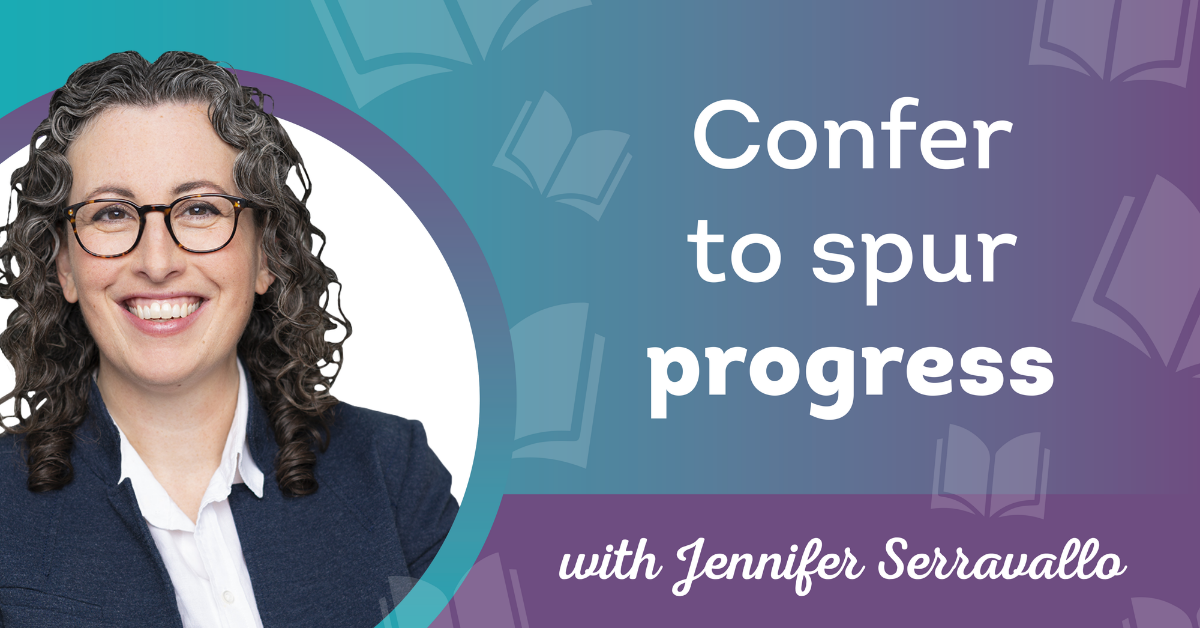 September is the time in most schools for completing formal or informal assessments that help you set goals for your readers and writers. This fall, these assessments may reveal a wider array of needs than usual. One-to-one conferences are a perfect way to respond to student needs, build relationships, and ensure everyone stays on the path to progress and keeps moving forward.


Jennifer Serravallo interviewed renowned researcher John Hattie about what practices generate the most instructional impact. He summarized from his meta-analysis of thousands of education studies what the assessment-instruction cycle looks like.
"Starting…from what students already know, can do, and care about; working with them to set goals…that are not too hard and not too boring; and then providing instruction to close the gap between where they are and where we want to be."
That's exactly what Jen recommends for conferring.

If you haven't already, start with a goal-setting conference where you and the child map out the road ahead. Then you can follow up in the next conference by teaching the strategies you've selected to match individual students' needs. Like teaching a child to ride a bike, a conference gives you a chance to support a student as they try a new strategy and then release responsibility for practicing to them.

Once you've set goals and shared strategies, Jen recommends using conferring for a variety of purposes. For example, you may provide support via a coaching conference. Or you might affirm the progress a student demonstrates with a compliment conference. And, of course, when a student shows mastery of the goal you've set with them, it's time to start anew with an assessment conference.

There is one more important benefit of conferring that you can measure in students' attitude toward reading: increased engagement. Almost all students benefit from one-to-one instructional time with their teacher. During this time, the teacher can provide both increased focus on a particular instructional goal and increased attention on the student. The latter matters. A lot. Providing highly individualized feedback during conferring shows that you know the student and that you care enough about them to help them make progress. Like most human beings, having a helping friend in your corner with whom to work and celebrate buoys students' spirits and helps them work through stumbling blocks and build confidence as they see the progress they've made.

If you haven't already started conferring, now's the time to give it a try! If you've already tried it, now's the time to put your skills to optimal use as children start down the road to progress. You'll be aligning your teaching with crucial research on what works and giving your students a boost that can carry them forward across the year.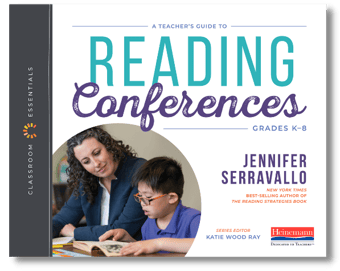 For more on conferring, try A Teacher's Guide to Reading Conferences.