Historically, independent reading has taken a variety of forms and, therefore, looks different in different schools (Miller and Moss 2013). The acronyms to represent variations of reading time are like an alphabet soup: we have SSR (sustained silent reading), DEAR (drop everything and read), SQUIRT (sustained quiet uninterrupted reading time), and FVR (free voluntary reading), just to name a few. But what do these all really mean? In all these letters, how can we piece together a clear vision? Also muddled in the midst of this alphabet soup is a clear vision of the roles of both student and teacher.
What might it look like when trusting relationships honor the expertise and stories of students and teachers? In 2019, the National Council of Teachers of English (NCTE) published a position statement that defined independent reading as routine, protected instructional practice that includes time for students to read, receive support within a reading community and have access to books. It named student choice as essential to independent reading because it motivates and engages a wide variety of readers. NCTE went on to state that a primary goal of independent reading is to build habitual readers with clear reading identities. The International Literacy Association's Children's Rights to Read movement (2020), outlined ten rights children possess with regard to access and time in reading. These rights echo the position of NCTE on independent reading, maintaining that time, choice, access to text, expert support, and opportunity to share ideas are critical rights of students.

Independent reading honors these well-researched stances and creates spaces for students and teachers to engage with text in ways that encourage students to actively construct their own meanings and ask their own questions.

Building on this vision, our definition of impactful independent reading is based on four principles: time, choice, talk, and teacher support.
Time + Choice + Talk + Teacher Support = Impactful Independent Reading
Time: Students need and deserve long stretches of time to lose themselves and find themselves in books. There is a direct correlation between increased reading skills and the amount of time engaged in reading (Allington and Gabriel 2012). During this time, students transfer previously taught skills and strategies into independence as they make meaning from text. When students have ample time to read, they build the capacity to engage and reengage, building authentic stamina. Teachers need and deserve long stretches of time to kidwatch and admire students' strengths as readers. Teachers use these long stretches of time to support student growth by providing feedback to each student. When teachers value independent reading, they prioritize time for it every day.
Choice: Students are more motivated to read and engage with complex text when they choose texts themselves (Allington and Gabriel 2012). With choice, students have the space to explore, construct, and expand their identities as readers. As teachers and schools build classroom libraries for children to choose from, it is important to include texts that represent a diverse range of experiences and identities. To do this requires an examination of biases that may unconsciously get in the way of making certain that all students have access to books—both in which they can find themselves and in which they are given opportunities to develop empathy for others.
Talk: In order to expand and deepen their ability to make meaning from text, students need to have regular opportunities to talk with their teachers and peers in a variety of forms. Not only does talk boost engagement, but it aids in the development of social comprehension as students learn to listen, to imagine, and to empathize with both characters and, ultimately, classmates. In order to feel confident in taking risks, students need to trust and expect their teacher will strive to see their entire selves, honor their reading identities, and make them feel cared for as they support their growth as readers. As students' opportunities for talk increase, teachers gain the opportunity to do more listening Teachers listen to student talk to understand the ways in which their students contribute to collective meaning-making experiences. Teachers also listen to understand various aspects of students' reading identities and, at the same time, uncover the stories of students' whole selves.
Teacher support: We want to be absolutely clear. Simply giving students time to read is not the same as independent reading. Supporting robust independent reading includes nurturing student reading identities, growing stamina, teaching targeted skills and strategies, establishing partnerships, and boosting students' trust in themselves. Joyful independent reading does not happen by accident; it is a conscious collaboration between teachers and students.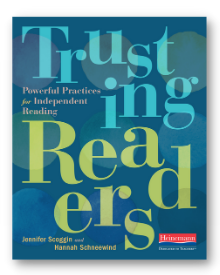 To learn more about Trusting Readers, visit Heinemann.com.

Click here to read more blogs featuring Trusting Readers.
---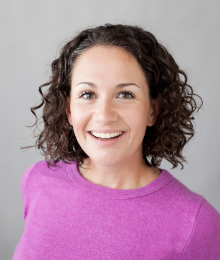 Dr. Jennifer Scoggin has been a teacher, author, speaker, curriculum writer, and literacy consultant. Jennifer's interest in the evolving identities of both students and teachers and her growing obsession with children's literature led her to and informs her work. Jen began her career teaching first and second grades in Harlem, New York. In her current role as a literacy consultant, Jennifer collaborates with teachers to create engaging literacy opportunities for children. She holds a doctorate in curriculum and instruction from Teachers College, Columbia University and has previously published two books about literacy instruction and life in the classroom.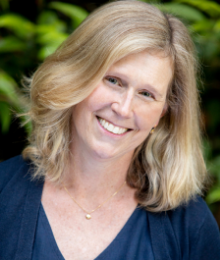 Hannah Schneewind has been a teacher, staff developer, curriculum writer, keynote speaker and national literacy consultant. She brings with her over 25 years of experience to the education world. Hannah's interest in student and teacher agency and her belief in the power of books informs her work with schools.

Hannah began her career as a first grade teacher at P.S. 321 in Brooklyn, New York, and her classroom was used as a model classroom for teachers around the city and country. The trust the administrators placed in her along with the culture of collaboration in the school formed her beliefs in the power and possibilities of schools.
Together, Jen and Hannah created Trusting Readers, a group dedicated to collaborating with teachers to design literacy opportunities that invite all students to be engaged and to thrive as readers and writers. You can connect with them on Twitter at @TrustingReaders.