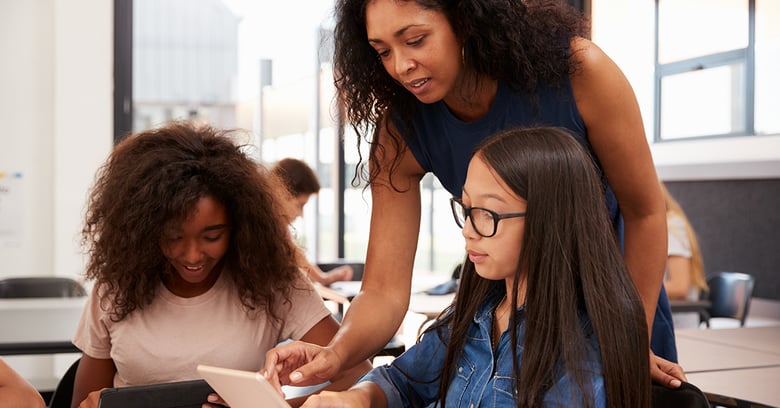 Finding the right books for your classroom of adolescent readers is key to building engagement. Here are three strategies to help you choose books that are relevant to your students, and how to fund them if you need support building a classroom library. The right book in the hands of a kid can change a life forever. It's up to us.
Select Books with Students in Mind





When it comes to teaching whole-class novels, the books we choose have the power to turn non-readers into passionate readers. It's a simple truth: if our students are engaged, our work goes well. And if our students are not engaged, our work is tremendously difficult and layered with struggle and strife. So, we should choose books our kids will like. And if they like the books they're reading as a whole class, they'll have more energy and enthusiasm to read independently or with a book club.

It can be daunting to choose a whole-class novel from scratch, hoping that your kids will like it but not being sure. One way to help with this decision is to bring kids in on the decision-making process. Make a list of possible whole-class novel titles and annotate the list of titles with blurbs about the books or even photocopies of first pages. Hand out your list to your classes and ask kids to vote for their top three choices. Kids are more engaged when they feel empowered to choose what they're reading.

Select Books that are Accurate, Relevant, and Reflect Current Scholarship





When you plan a course or select texts or design a unit, do you consider what your students are interested in? What content do they consume in their social and personal lives? What is happening in their local communities? As teachers, it's our responsibility to aim to engage all learners and to work toward community-driven teaching that leads to social justice.

Community-driven teaching requires that you consider your positionality, what community you are teaching in, and how this plays a role in the curriculum. Teachers who are members of the community they teach within may have the advantage of insight into the needs and opportunities. But whether you're a local resident or not, all teachers can read the local newspaper, tune in to the local news, check in and chat with parents, and create space in the curriculum for students to share what is happening and their community-centered concerns.

Find Ways to Fund Your Collection
Building a classroom library that contains books chosen with your students in mind, are relevant, accurate, and reflective of diverse people and cultures is imperative to engaging adolescent readers. We should be concerned about having texts by women, by people of color, by immigrants, by members of the LGBTQ+ community, and more. They should feature characters that reflect those authors and beyond.
Curating the right books can be daunting, and often at the teacher's personal expense. There are resources available to help, including the Book Love Foundation, First Book, and the Snapdragon Book Foundation. These resources can provide the funding and resources you need to build a strong classroom library.
Explore additional Reading instruction resources here.