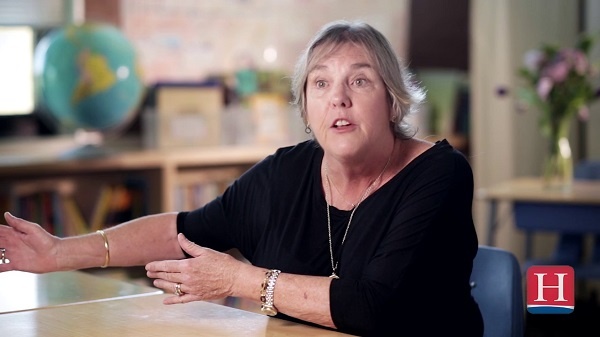 In the new and revised edition of Comprehension and Collaboration, Stephanie Harvey and Harvey "Smokey" Daniels share inquiry units of increasing richness with all the teaching and planning resources you need.
In today's blog, Steph presents a brief overview of the book's structure, and explains the role of teachers in inquiry projects:
Thanks for reporting a problem. We'll attach technical data about this session to help us figure out the issue. Which of these best describes the problem?
Any other details or context?
message
The Teacher's Roles in Inquiry
We know that adopting the inquiry approach means dropping some familiar teacher roles—lecturer, font of all wisdom, center of attention—for at least parts of the day. How do we remain active and supportive while giving real responsibility and control to our students?
In inquiry circles, the teacher:
Exemplifies and celebrates curiosity, which is at the heart of inquiry-based learning
Models his/her own inquiry process from start to finish
Encourages authentic questions
Offers lessons in comprehension, collaboration, and inquiry
Shares examples of how inquiry happens in the real world
Stays alert to inquiry circle topics and searches for relevant texts and resources
Keeps the curriculum in mind and connects it to group inquiry
Helps students locate, organize, and use resources
Monitors group and individual work plans and schedules
Regularly meets and confers with groups about their progress
Observes groups at work and gives feedback to students
Acts as a coach or referee depending on the circumstances
Supports kids in taking action beyond the classroom
Responds to and assesses individual and group work
♦ ♦ ♦ ♦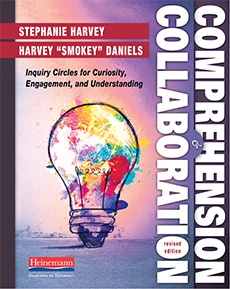 Comprehension and Collaboration, Revised Edition ships in late June. Get pre-publication savings with coupon code CANDC2.
Stephanie Harvey has spent her career teaching and learning about reading and writing. Harvey "Smokey" Daniels has been a city and suburban classroom teacher and a college professor, and now works as a national consultant and author on literacy education.
Click here to view our official page for Comprehension and Collaboration, Revised Edition