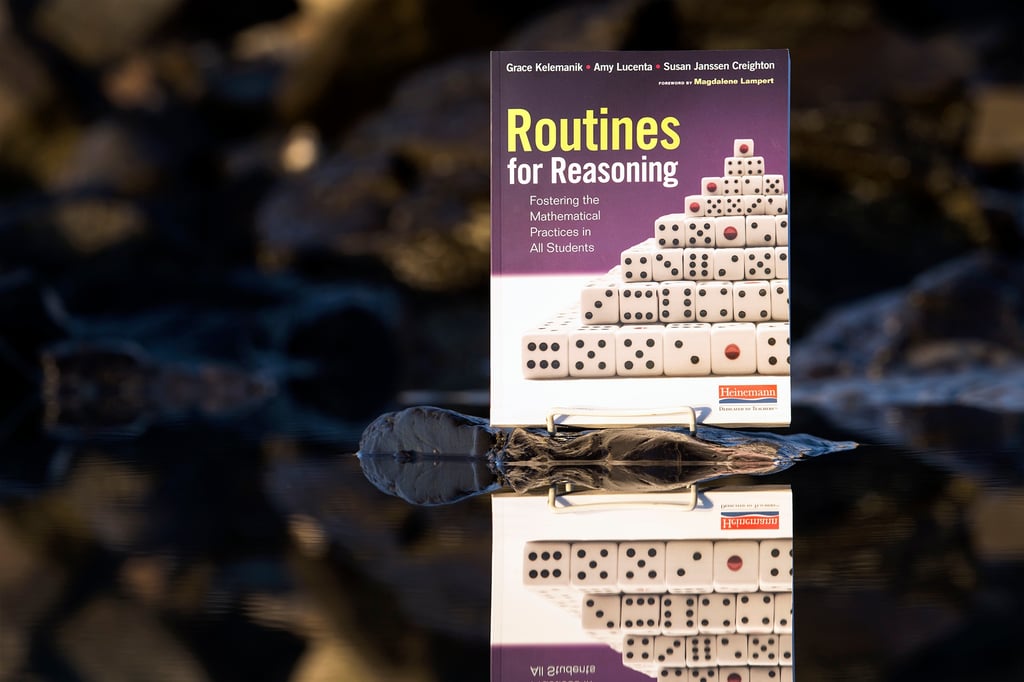 Routines can keep your classroom running smoothly. Now imagine having a set of routines focused not on classroom management, but on helping students develop their mathematical thinking skills. Authors Grace Kelemanik, Amy Lucenta, and Susan Janssen Creighton have applied their extensive experience teaching mathematics and supporting teachers to crafting routines that are practical teaching and learning tools . Routines for Reasoning provides expert guidance for weaving the Standards for Mathematical Practice into your teaching by harnessing the power of classroom-tested instructional routines.
In the following clip, Grace talks about giving students the resources to see themselves as capable mathematicians in the classroom. "It's not just: 'how did you get it'..." says Grace, "it's 'what did you know to pay attention to?' 'What did you notice first?' 'What was mathematically important, and how did you use that?'" Rather than focusing on the answer, students should focus on how they know to make sense of a problem in the first place.
Thanks for reporting a problem. We'll attach technical data about this session to help us figure out the issue. Which of these best describes the problem?
Any other details or context?
message
---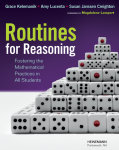 Grace Kelemanik has more than 30 years of mathematics education experience. A frequent presenter at national conferences, her work focuses on urban education, special populations, and teacher training. Amy Lucenta has extensive K–12 mathematics experience with all students, including a focus on special populations. She is a frequent professional development provider who helps teachers implement the Standards for Mathematical Practice. Susan Janssen Creighton is a senior mathematics associate at Education Development Center (EDC) in Massachusetts. She has a particular focus on developing mathematics curriculum and teacher professional development.