The Heinemann Resource Support Team is here to help educators who are looking to purchase Heinemann Curricular or Intervention Resources but do not have the funding available to do so. Our new Grant Assistance portal provides the support you need to apply for grants. Click here to visit. This post takes a look at Fund for Teachers and AdoptAClassroom.org.
Fund For Teachers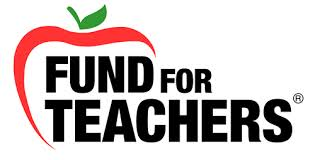 Fundforteachers.org supports educators' efforts to develop skills, knowledge, and confidence that impact student achievement. The fund also offers tips to help craft and refine your proposal application, and webinars throughout the grant cycle.
Fund for Teachers enriches the personal and professional growth of teachers by recognizing and supporting them as they identify and pursue opportunities around the globe that will have the greatest impact on their practice, the academic lives of their students, and on their school communities.
⇔⇔
AdoptAClassroom.org


Adoptaclassroom.org is a national nonprofit that supports student success by empowering teachers with funds they need to purchase classroom supplies. On average, teachers spend up to $500 of their own money every year on school supplies.
Partner with a teacher and ensure students have what they need to succeed.
♦ ♦ ♦ ♦
Lynn Yandoli is our newest member of the Heinemann family, dealing with Professional Development and assisting our Resource Representatives.
Contact: lynn.yandoli@heinemann.com.