The Heinemann Resource Support Team is here to help educators who are looking to purchase Heinemann Curricular or Intervention Resources but do not have the funding available to do so. Our new Grant Assistance portal provides the support you need to apply for grants. Click here to visit. This post takes a look at the Dew Foundation.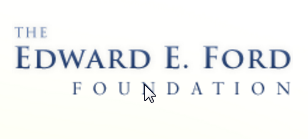 From its web site:
The Foundation supports independent secondary education, grades 9-12.
The Board meets three times a year to consider proposals – November, April and June. Deadlines for submitting proposals for these agendas are September 15, March 1 and April 1, respectively.
Schools must be located within the United States or its territories.
No grants are made to individuals or to schools in foreign countries.
Schools must be full, active members of the National Association of Independent Schools (NAIS).
Mr. Ford established The Edward E. Ford Foundation with a relatively small gift in 1957, but the Foundation really commenced operation some three years later when he transferred a much more substantial amount of property to it, rounded out its Board by the appointment of several additional members, and began to work actively with the Board to develop a program directed towards his major objective of improving the quality of secondary schooling focusing exclusively on independent education.
Matching requirements:
Most grants are for $50,000 or less, with a match of at least one-to-one.
Visit the Edward E. Ford Foundation
⇔ ⇔ ⇔
The Heinemann Resource Support Team is available for you. To contact them, please call 800.541.2086, ext. 1110, or visit the inquiry support page.