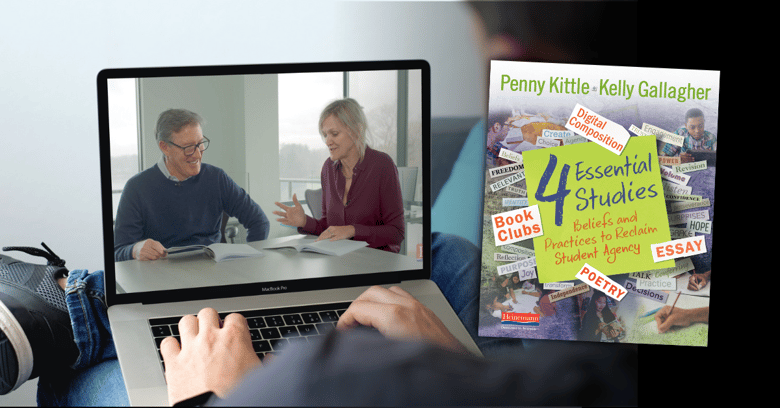 In 4 Essential Studies, Penny Kittle and Kelly Gallagher explore the practices that are true game-changers in the way that we teach Essay, Poetry, Digital Composition, and Book Clubs. With the goal of developing students' agency, independence, and decision-making skills, they share the strategies and activities used in their own classrooms and show what is possible when we expect more than compliance from our students.

Take a virtual tour through some of the teaching tools that Penny and Kelly share in 4 Essential Studies by watching five complimentary conversation videos. If you have a copy of the book, grab your copy and follow along. If you don't — these videos still offer valuable lessons.

Watch and listen now:
Conversation Video #1: Craft Moves Students Found in Andrea Gibson's Poem, "America Reloading."

All five conversation videos are featured under Additional Resource Information/Video on the 4 Essential Studies product page. Here is a list of the video titles you'll find:
1. Craft Moves Students Found in Andrea Gibson's Poem, "America Reloading."
2. Katrina's Connections Between a Chart and Her Reading
3. Traditional Poetry Pyramid vs. Our New Pyramid for the Teaching of Poetry
4. Poetry Tournament
5. A Checklist of Digital Skills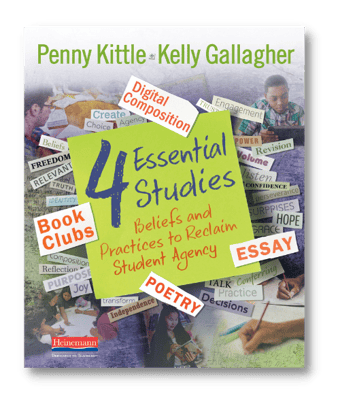 Browse more blogs featuring 4 Essential Studies, including this podcast episode.
---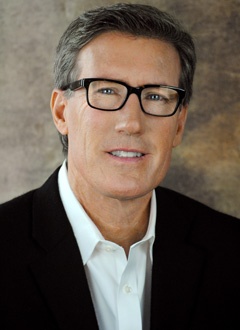 Kelly Gallagher (@KellyGToGo) taught at Magnolia High School in Anaheim, California for 35 years. He is the coauthor, with Penny Kittle, of Four Essentials Studies: Beliefs and Practices to Reclaim Student Agency, as well as the bestselling 180 Days. Kelly is also the author of several other books on adolescent literacy, most notably Readicide and Write Like This. He is the former co-director of the South Basin Writing Project at California State University, Long Beach and the former president of the Secondary Reading Group for the International Literacy Association.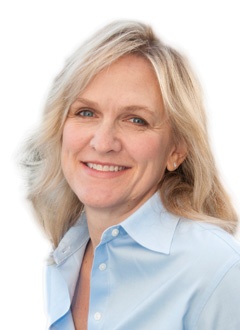 Penny Kittle teaches freshman composition at Plymouth State University in New Hampshire. She was a teacher and literacy coach in public schools for 34 years, 21 of those spent at Kennett High School in North Conway. She is the co-author (with Kelly Gallagher) of Four Essential Studies: Beliefs and Practices to Reclaim Student Agency, as well as the bestselling 180 Days.
Penny is the author of Book Love and Write Beside Them, which won the NCTE James Britton award. She also co-authored two books with her mentor, Don Graves, and co-edited (with Tom Newkirk) a collection of Graves' work, Children Want to Write. She is the president of the Book Love Foundation and was given the Exemplary Leader Award from NCTE's Conference on English Leadership. In the summer Penny teaches graduate students at the University of New Hampshire Literacy Institutes. Throughout the year, she travels across the U.S. and Canada (and once in awhile quite a bit farther) speaking to teachers about empowering students through independence in literacy. She believes in curiosity, engagement, and deep thinking in schools for both students and their teachers. Penny stands on the shoulders of her mentors, the Dons (Murray & Graves), and the Toms (Newkirk & Romano), in her belief that intentional teaching in a reading and writing workshop brings the greatest student investment and learning in a classroom.
Learn more about Penny Kittle on her websites, pennykittle.net and booklovefoundation.org, or follow her on twitter.